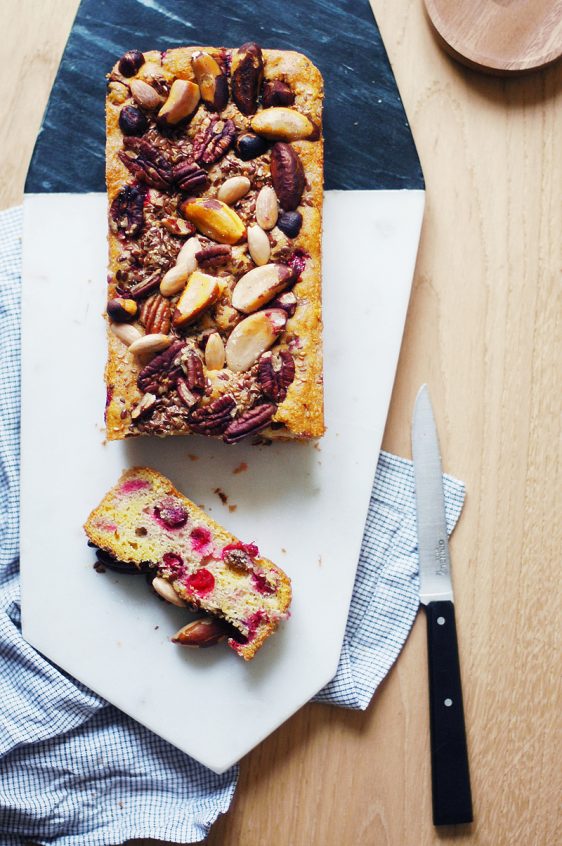 The Ingredients
– 150g fresh cranberries
– 1 egg
– 150g gluten free flour (I used Marks and Spencer's, you can also mix rice and corn flour together)
– 50g melted butter
– 40g sugar (I don't like sweet desserts, but you can put more if you like)
– 1 tbsp bag of baking powder
– 150g of Amazonia nuts, almonds, pecan nuts, nuts
The Recipe
1. In a bowl, mix the egg and 20g of sugar. Add the melted butter and then the flour. You have to obtain a very smooth paste without lumps.
2. Add the yeast and mix again, then pour the cranberries in.
3. In a buttered cake pan, pour the dough. Place the nuts on top and sprinkle with remaining 20g sugar. Put more sugar if you want to get well caramelized nuts.
4. Place in a preheated oven at 180 ° C for 35 minutes. Check if the cake is cooked with the tip of a knife.