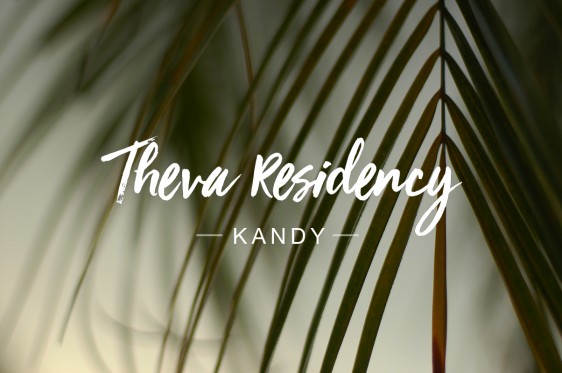 Here the second chapter of my trip in Sri Lanka, with a stop in Kandy, located in the center of the country at 500 meters above sea level. To have a look at my favorite spots of the city, you can read my article City Guide. Kandy is a very lively city, teeming with people and color, nuanced by the lush forests around.
I was lucky to discover the sublime
Theva Residency
, nestled in the heights of the city. Here only calm reigns, we can just hear the multitude of exotic birds converse, a few buffalos roar, monkeys agitate the leaves of palm trees, or wild dogs barking. The 360° view is breathtaking, especially when the sun goes down and the mountains stand out like prints; pinks blend into the blues of the sky and the green of the mountains. The hotel is built so that you can enjoy this incredible view everywhere: in the dark blue infinity pool, in the restaurant or on the terraces of each room. The team is very attentive, and their kindness promotes the feeling of floating in a wellness bubble.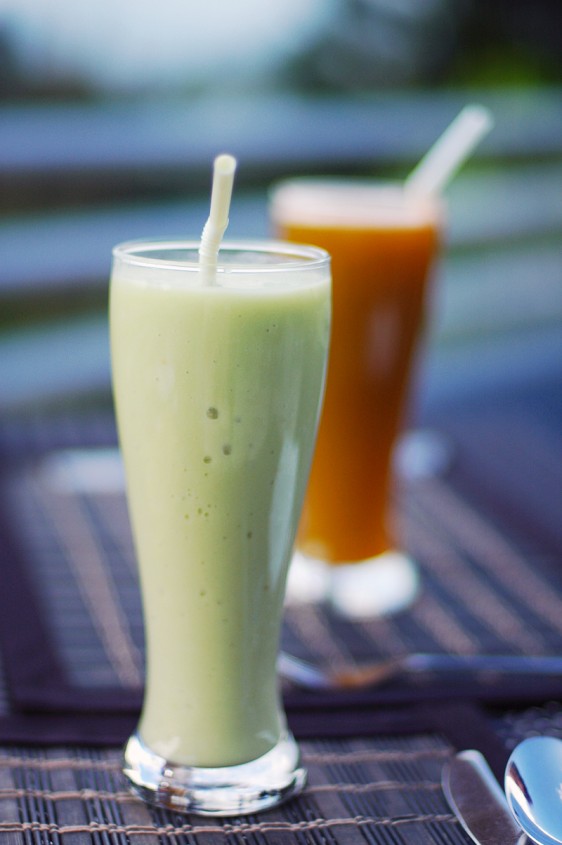 Avocado smoothie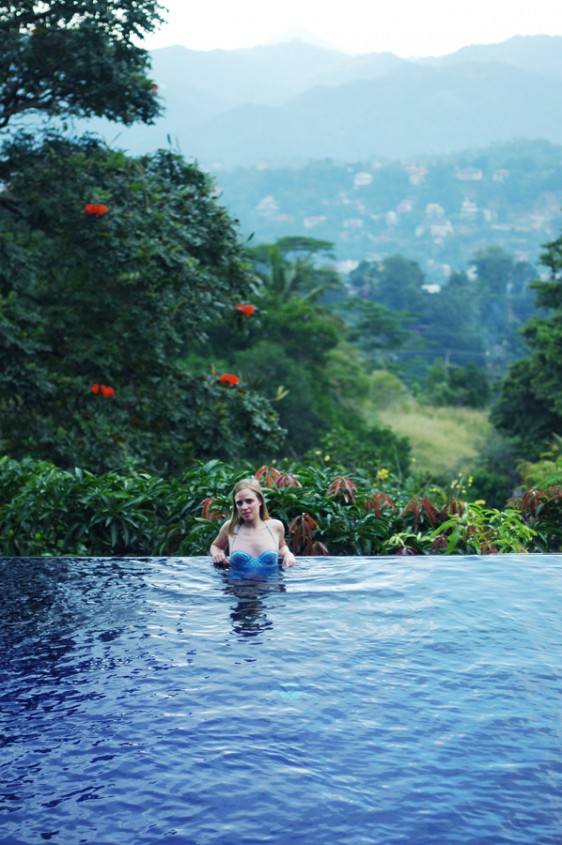 the amazing swimming pool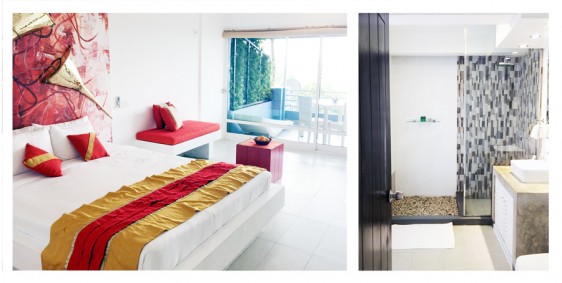 rooms and bathrooms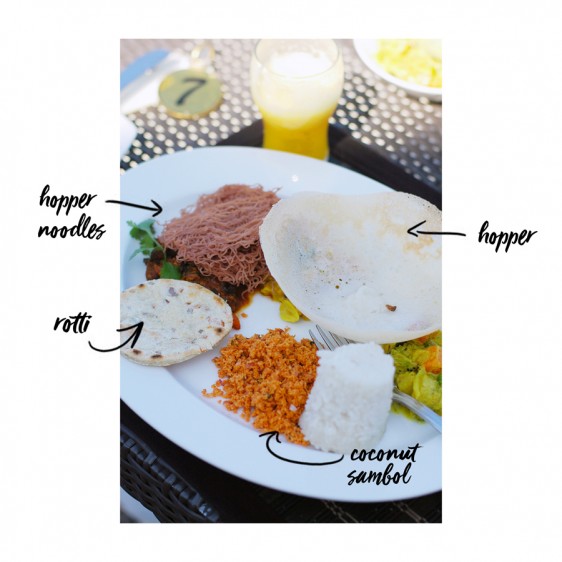 The chef and his team, rewarded by several awards, offer the most refined and delicate Sri Lankan cuisine. I discovered all the specialties of the country, the rice and curry with its thousand spices, consisting of 28 dishes, local exotic fruit smoothies (papaya, passion fruit, pineapple, mango, banana, …); but what I preferred above all was the breakfast! Not only because it's a full-fledged meal and it gives you energy for the whole day, but also because I've discovered the hoppers, these little crunchy crêpes shaped in half-sphere, based of coconut milk (or coconut water) and rice flour, a pure delight. The chef makes also hopper noodles, based on rice flour; rotis, a sort of little pancakes to die for with fresh grated coconut. You will have noticed, in Sri Lanka it is rather easy to eat without gluten, which is great for me! The coconut is at the heart of many dishes, Sri Lankans cook it as an oil, freshly grated in salads, in milk with some curry dishes,…
The chef also offers European cuisine at all meals, such as his pretty asparagus soup served in a homemade bread bowl.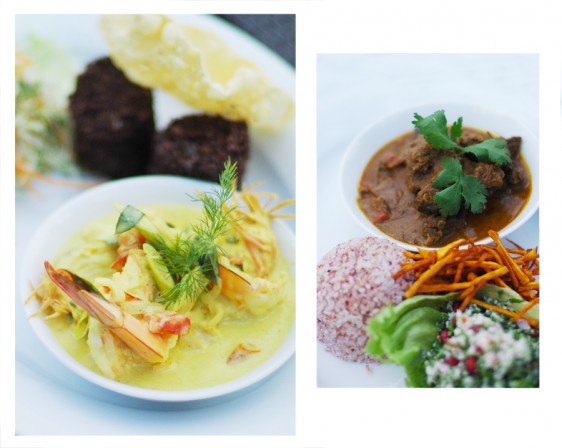 Prawn and chicken curry, red rice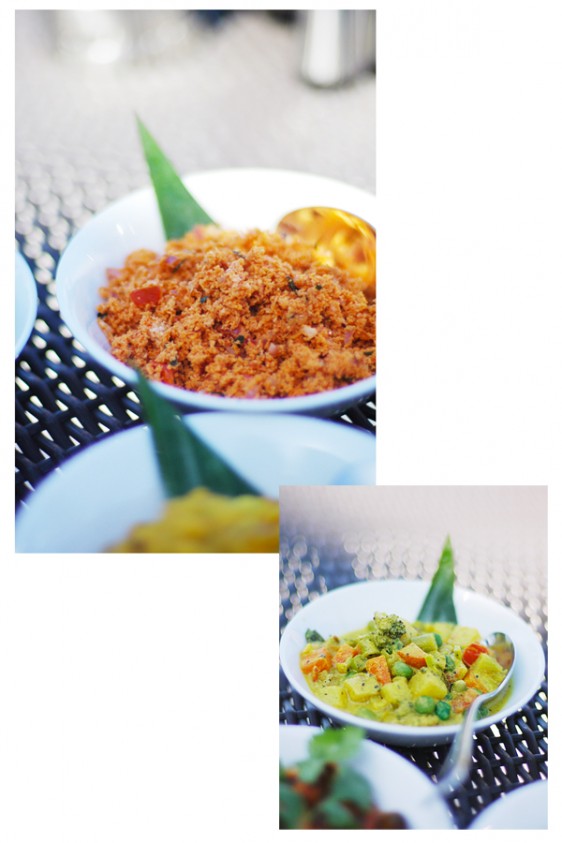 spicy coconut salad / vegetable curry
I slipped into the kitchens, and the chef and his sous-chef taught me some typical recipes like chicken curry, of which I reveal the secrets…
The chef's Chicken Recipe1. In a saucepan, fry some mustard seeds, cardamom, 2 cloves and fenugreek seeds in oil.
2. Add fresh ginger, garlic and 1 chopped onion.
3. Sprinkle with curry powder, chili powder, saffron powder, then add the chicken into pieces.
4. Pour 1/2 glass of tomato juice and a little water.
5. Simmer for 15 minutes and serve with coriander.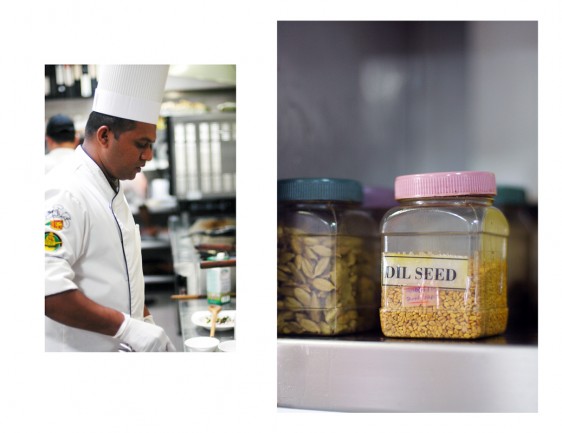 the sous-chef HMCM Herath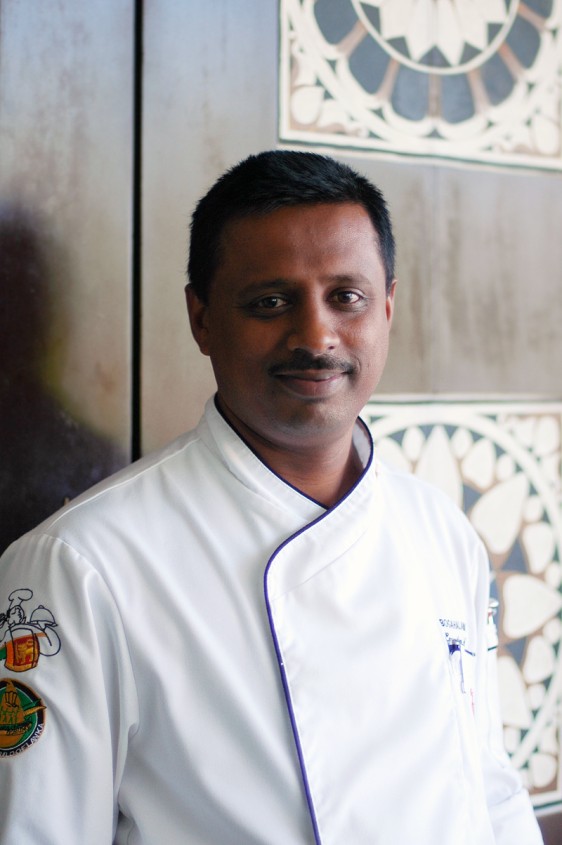 the Chef BHB Bogahalanda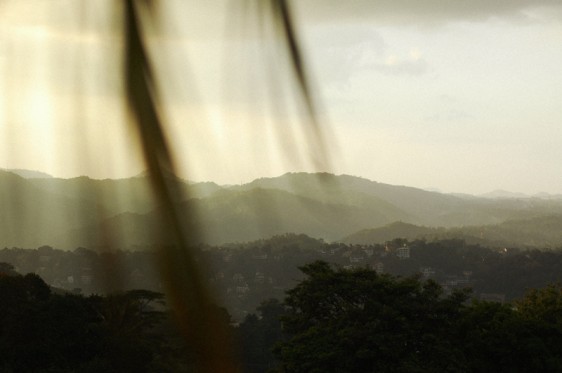 Theva Residency
11 / B5 / 10 – 1, 6th Lane | off Upper Tank Rd, off Circular 2 Rd, Hantanna
Kandy
Sri Lanka