As you may have noticed, I love Japanese food and Japanese products such as matcha, miso, yuzu, shiso, black sesame… Today I will talk about black sesame paste which I love to work with, like making quick marble cakes for example. You can find it in Japanese stores, in Paris at rue Saint-Anne (I'm not sure there is  some at K-Mart at 8 rue Saint Anne, but I have found in Kioko 46 rue des Petits Champs ).
It's not strawberry season but you can use frozen fruits, coulis that you can find in supermarkets or seasonal fruits!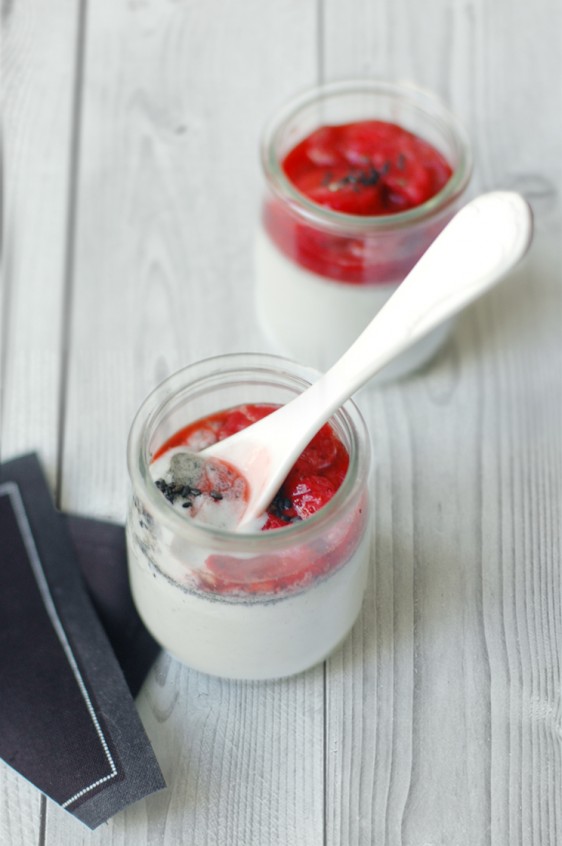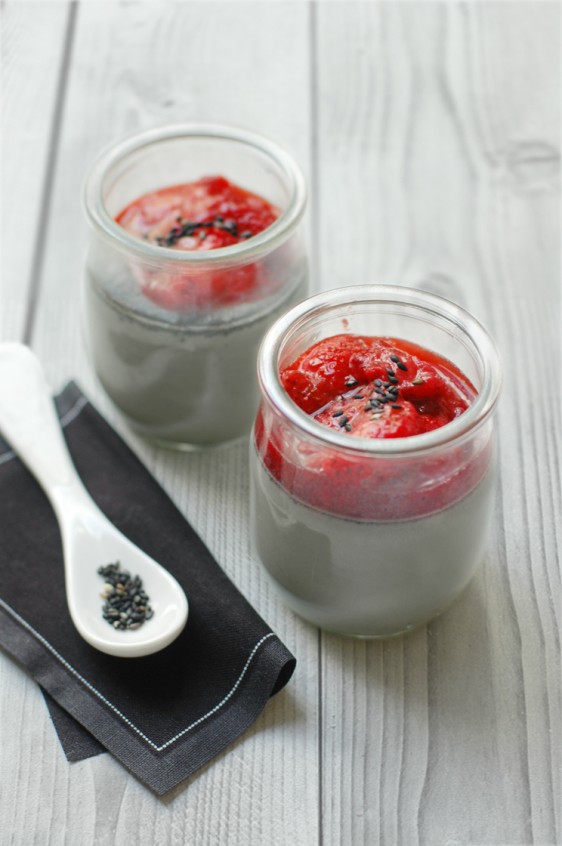 The Ingredients (for 6 jars)
– 2 tablespoons black sesame paste
– 300 ml of milk or soy milk
– 50 g of sugar
– 3 gelatin sheets
For the coulis
– A dozen strawberries
– 1/2 lemon
– 20 g of sugar
The Recipe
Boil the milk with sugar and sesame paste. Beat to that all is well dissolved.
Dissolve the gelatine and add to the milk. Mix well, cool down.
Place in glass jars and chill several hours in the fridge.
Cook the strawberries with the sugar, a little bit of water and lemon juice to medium heat until it is thick.
Serve the panna cotta with the coulis and add some black sesame seeds.