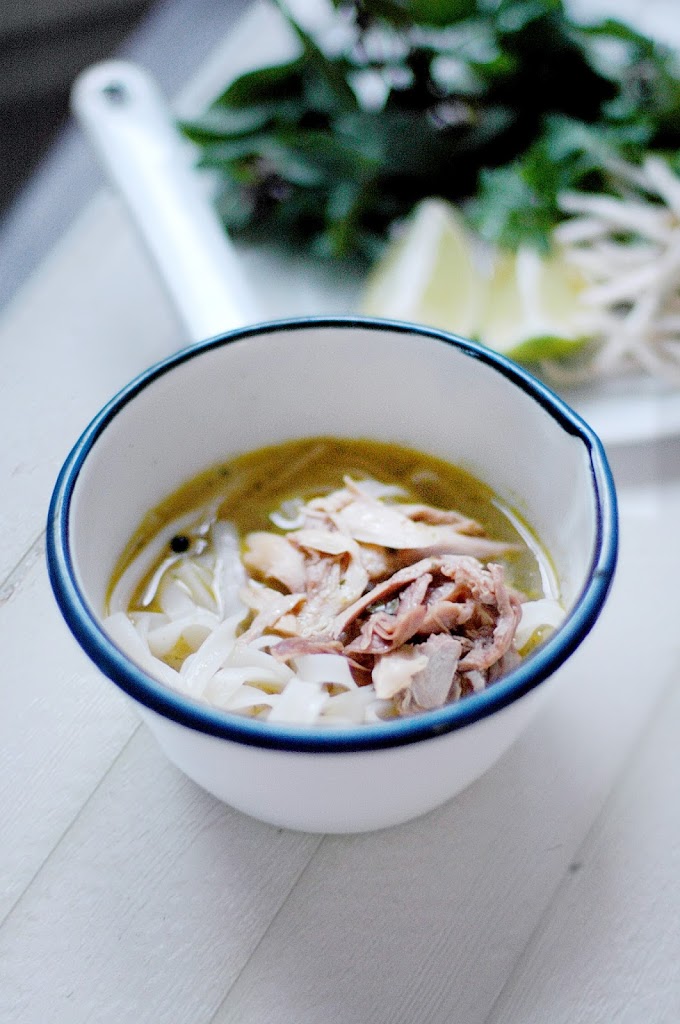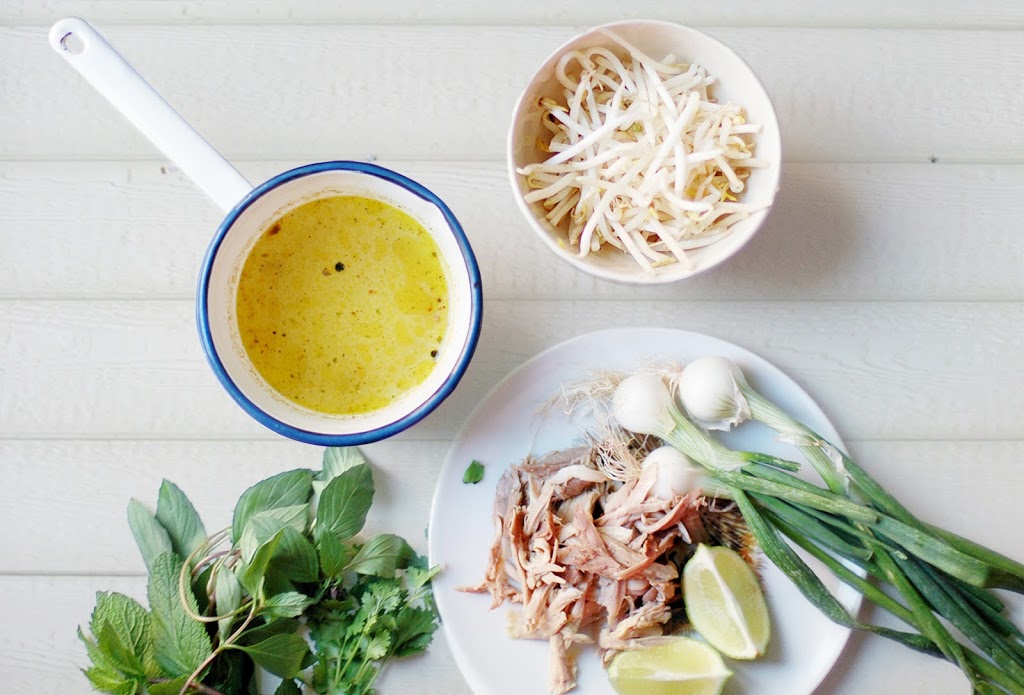 What could be more comforting than a good hot broth during these chilly days? I love this Vietnamese chicken soup, pho ga, with lots of flavors and fresh herbs!
Ingredients (for 6-8 people)
– 1 whole chicken
– a bunch of Thai basil
– a bunch of fresh coriander
– a bunch of fresh mint
– 3 limes
– some spring onions
– 500g wide, flat rice noodles
– 300g soja bean sprouts
– 4 red small chilis
– 1 large piece of ginger
– 2 onions
– 5 star anise
– 7 cloves
– 1 cinnamon stick
– 6 tablespoons fish sauce
– 1 stock cube
the Recipe
Place the chicken in a large pot and cover with water to the maximum. Add the peeled onions, stock cube and ginger.
Bring to a boil and cook over medium heat for 1 hour. Skim regularly.
Add the fish sauce, spices, salt and pepper. Cook for 1 hour at low heat.
Cook the noodles aside, rinse with cold water.
Take the chicken out and bone it completely.
Into bowls, place the noodles, chicken, spring onions finely chopped, coriander, and cover with the hot broth.
Serve with lime, Thai basil, mint, soy, and sliced chili.