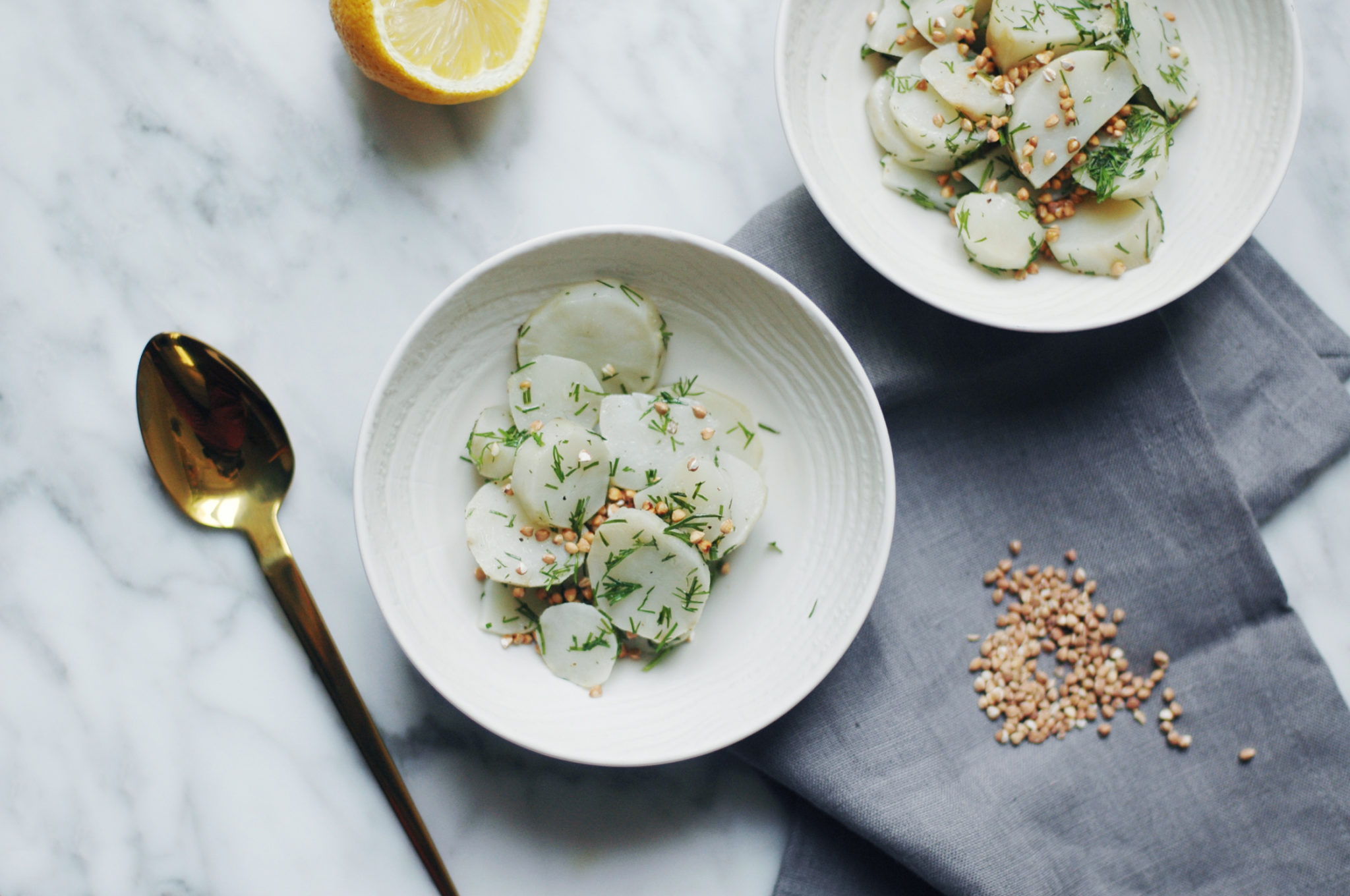 I had tasted a salad that looked like this at Liza and I wanted to re-interpret it in my own way as it had pleased me quite much. I love that little taste of hazelnut / artichoke and it changes from classic potatoes salads.
Ingredients
– a dozen Jerusalem artichokes
– fresh dill
– 1 lemon
– olive oil
– a handful of roasted buckwheat seeds
Recipe
1. Steam the Jerusalem artichokes cut in thick strips for about 6 minutes, they must be quite firm.
2. In a bowl, mix a drizzle of olive oil, lemon juice, chopped fresh dill, grilled buckwheat.
3. Add the Jerusalem artichokes, and salt and pepper.
You can also ccok the raw Jerusalem artichoke, cut very thinly into strips, if you let it marinate well in oil and lots of lemon juice, it's delicious.