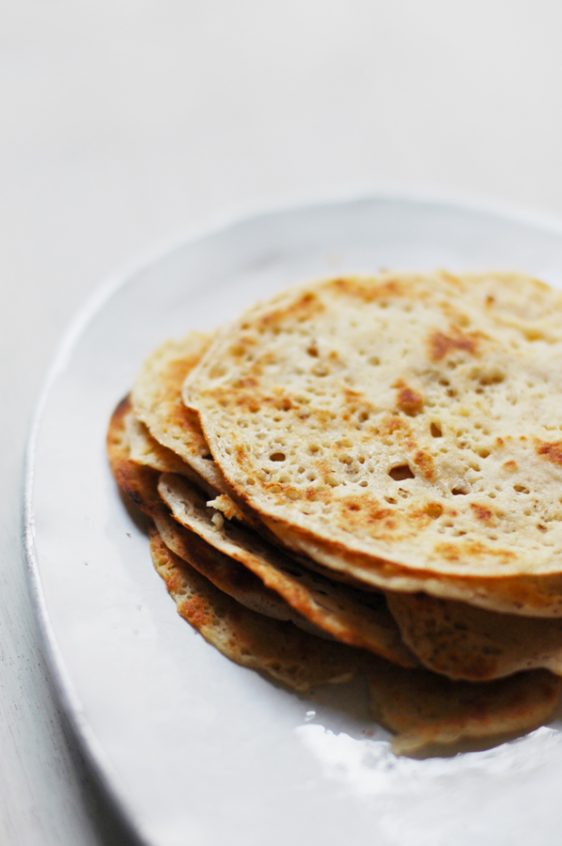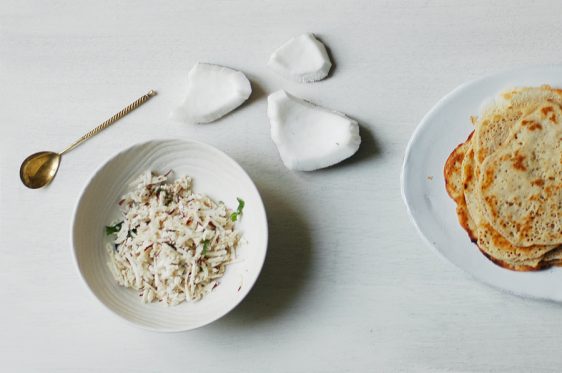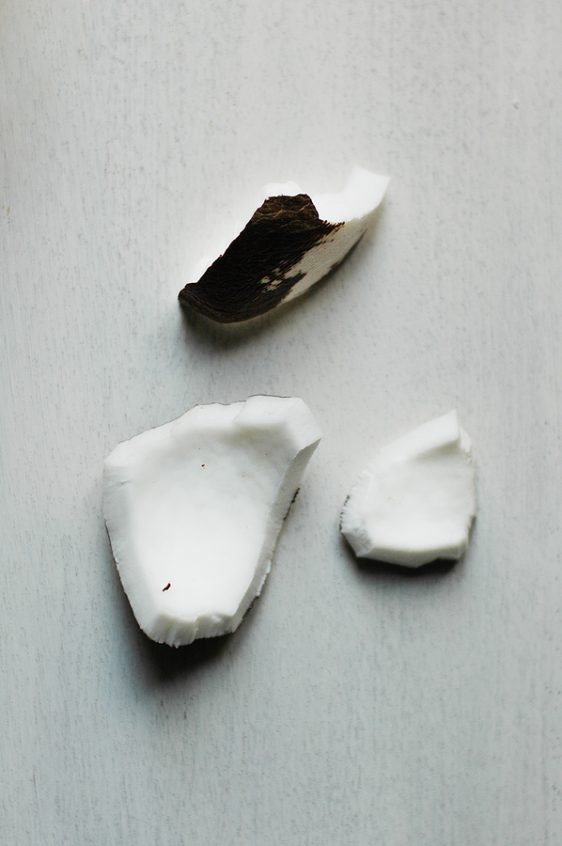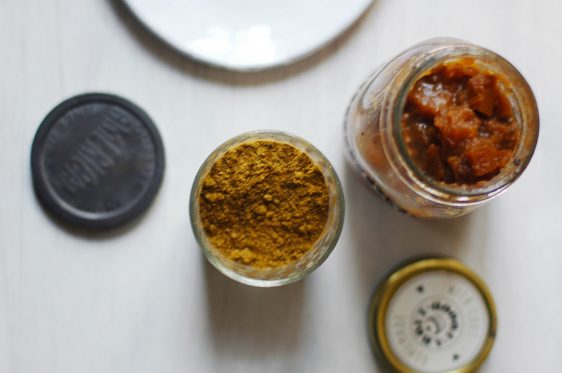 I discovered hoppers during my trip in Sri Lanka. These little thin crepes fines are made with rounded pans which give them a bowl shape. I obviously made them the usual "French" way but they were still delicious. They are eaten rather at breakfast, or during a meal and not for dessert, and you can even break an egg in it. They can also be eaten with chutney or spicy coconut salad (sambal).
The Ingredients
1 teaspoon dehydrated baker's yeast
250 ml of coconut water (I used the water of my fresh coconut)
1 teaspoon of salt
500 g of rice flour
1 tablespoon of sugar
750 ml of coconut milk
The Recipe
Mix the yeast and coconut water.
Mix the salt, rice flour and sugar, then add the yeast.
Cover with a damp cloth and leave it for at least 2 hours in a warm place.
Add the coconut milk and mix, then cover and let it rest again.
The dough should have the consistency of a light crepe dough, if it is too thick, you can add water or coconut milk.
In a hot oil pan, pour a ladle of dough and cook it like crispy pancakes.