I spend a lot of my time in the kitchen, especially when I get friends over, and I never really thought about having a home chef over. When the opportunity presented itself to me with la Belle Assiette, I obviously accepted with great pleasure! I usually have trouble leaving my work surface, but I was actually rather pleased to put my feet under the table this time!
So how does it work? You hop on the site, you enter your postal code and the date of your dinner, then you can choose different types of menus (starting from 35 € per person), and browse the different profiles of chefs proposed. You will be able to choose from the comments of the customers, as well as the detailed descriptions of the chef's style and photos of the dishes. On the D-Day, you just have to welcome your chef, and let the magic happen! He brings all the ingredients, cooks at home, does the service, and even … the dishes!
It is the chef Mathieu Zanette who came to cook for our table of 7. Mathieu was discreet while cooking, and made us discover his tasty cuisine with Asian accents: small bao pork buns as an appetizer, coconut broth and vegetarian homemade ravioli – amazing, duck breast with candied lemon and barley, and an exotic rhum baba with mango and homemade whipped cream. An exceptional evening, at home!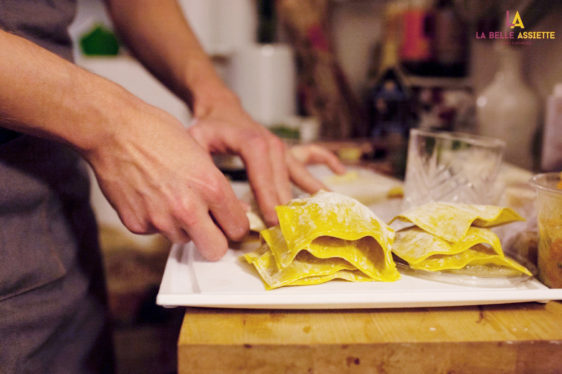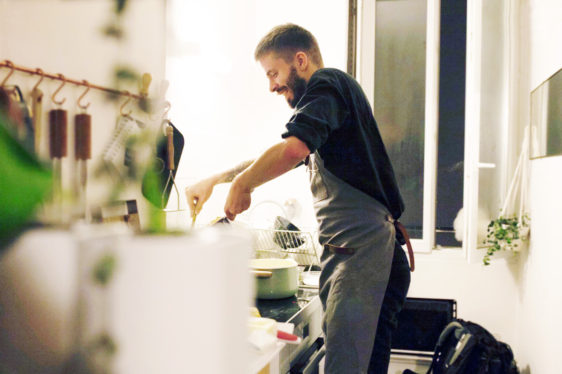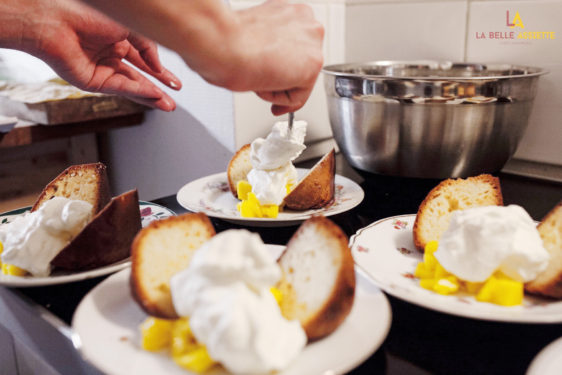 Photos © la Belle Assiette