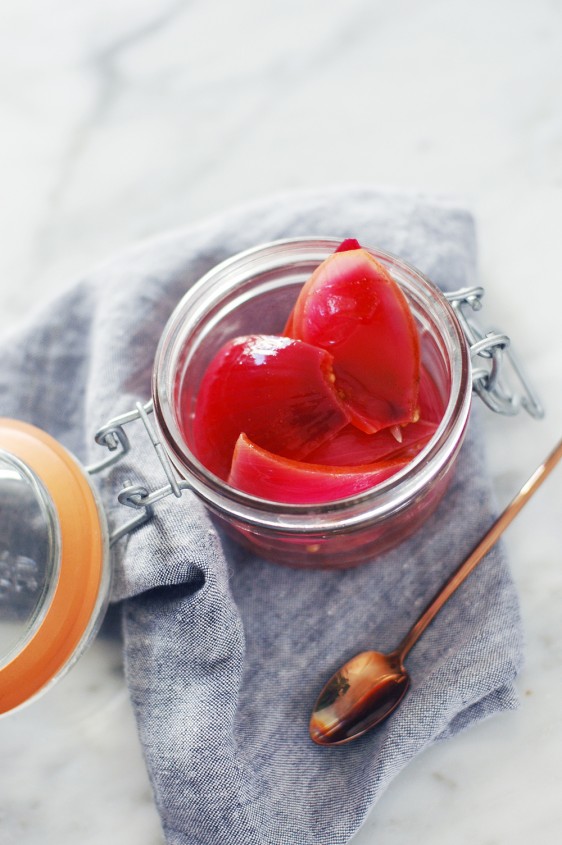 These pickles are very easy to make and will perfectly accompany your grilled meats, burgers or potato salads.
The Ingredients
– 1 red onion
– 1 teaspoon of mustard seeds
– 1 teaspoon of pepper seeds
– 80ml of vinegar
– 1 teaspoon of ground cinnamon or 1 stick
– 1 teaspoon of honey
– 1 pinch of coarse salt
La Recette
1. Peel and slice the onion.
2. In a saucepan, boil some water and blanch the onion (cook it a few minutes and then pass it in cold water).
3. In another saucepan, heat the vinegar and honey.
4. In a jar, place the onions, then pour the vinegar. Add all the spices.
5. Fill with water until the jar is filled. Let macerate at least 1 night before serving.