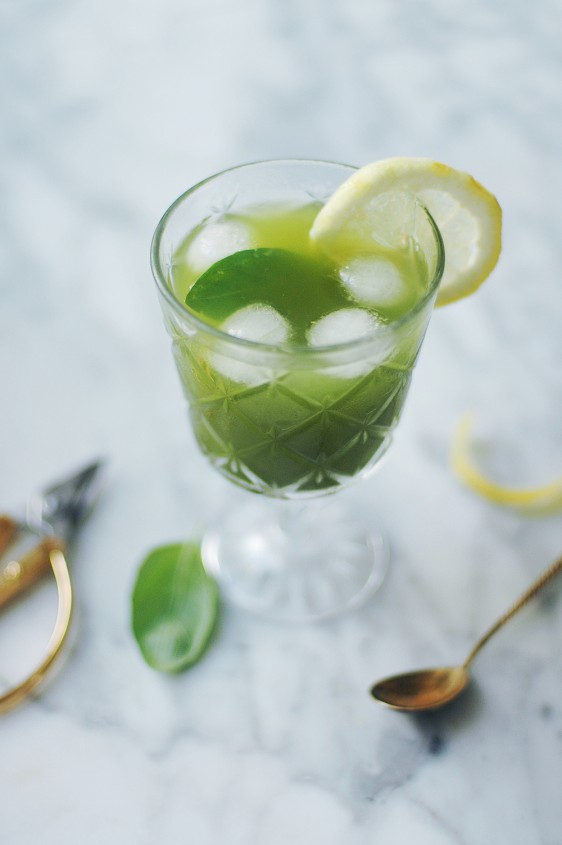 I improvised this cocktail and it turns out it is super fresh and the matcha goes beautifully with basil!
– 4cl of calvados
– 1 teaspoon of matcha powder
– 1/2 organic lemon
– Some fresh basil leaves
– 1 teaspoon of lemon sugar*
– water
For lemon sugar
– 250 g blond cane sugar
– 2 organic lemons
1. Take the zest of lemons.
2. Mix the sugar with the zest.
3. Spread it on a tray and bake 15 minutes in the oven preheated at 35 ° C.
4. Leave it in the turned-off-oven for 1 hour and then mix it again.
For the cocktail
1. In a glass, place the basil, matcha powder and sugar, mix well by crushing basil.
2. Add the calvados, mix well again.
3. Add the lemon juice and water.
4. Place all in a shaker and shake well.
5. In a glass filled with ice, pour the drink in through a strainer.
6. Take a lemon zest and slide it on the glass edge before serving.