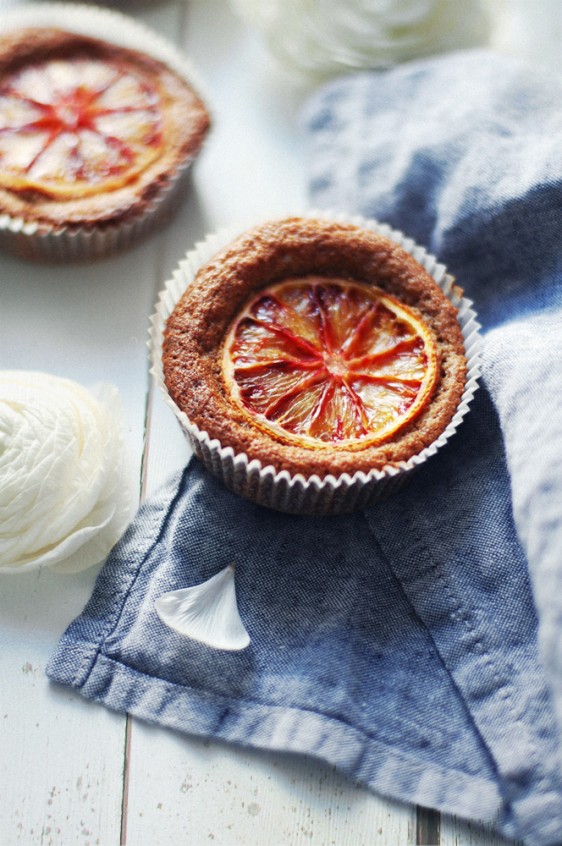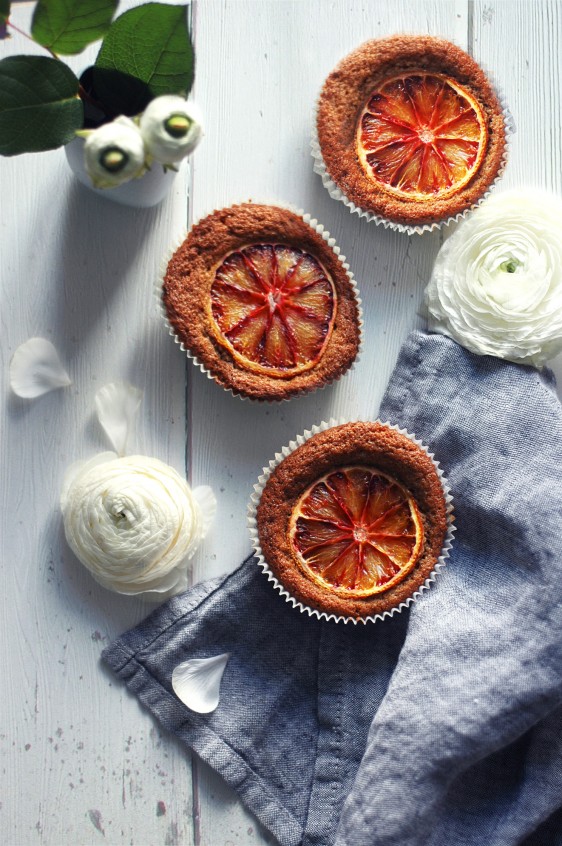 You may have noticed that I have been sharing some gluten-free recipes for some time now (fraisier, beetroot cupcakes, chocolate tart) but you'll surely see more here because I recently stopped eating gluten. Not to follow a trend as some may think, but simply because I feel better without it and I have less health glitches related to the ingestion of gluten. I can assure you though, these little cakes will delight the taste buds of everyone, whether you are celiac, intolerant or love gluten !
The Ingredients (for about 10 cakes)
– 20g rice flour
– 40g chestnut flour
– 50g corn flour
– 2 eggs
– 100g softened butter
– 50g white sugar
– 40g brown sugar
– 1 blood orange organic
– 1 teaspoon cinnamon
– 1 tablespoon orange blossom essence
The Recipe
1. Mix the eggs with the sugar.
2. Add the flour and the soft butter into small pieces. Mix vigorously.
3. Add cinnamon and orange blossom.
4. Cut the orange into thin slices, get the juice of both ends that you can add to the dough.
5. Pour the batter into small molds, place the orange slice on it.
6. Bake for 30 minutes at 180 ℃ (T6).