I have lots of ideas and never have the time to do them all, but here's a little DIY that I've prepared for you guys for Valentine's Day wuh wuh! These small arrows of love are very simple to achieve, you'll just need a few wooden skewers… Feel free to prick them wherever you like this Sunday!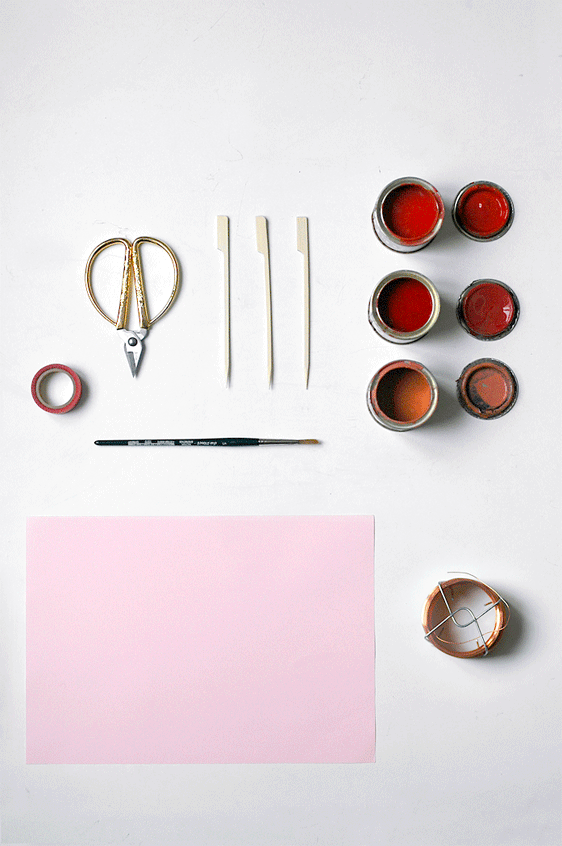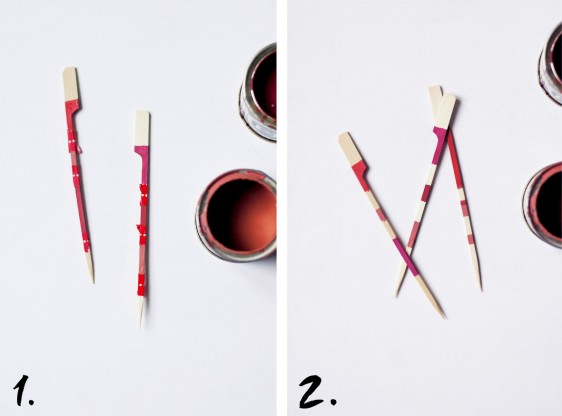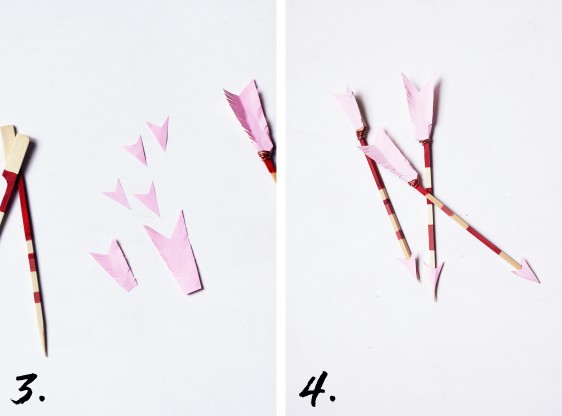 1. Wrap the masking tape around the skewers and paint with several colors.
2. Once the paint has dried, remove the masking tape.
3. Cut 2 arrows ends and shapes for the tips of your arrows, and make notch.
4. Paste the pieces on the peaks and add copper wire up the arrows ends.