I finally began to find some time to complete this Do It Yourself (DIY) category, I am overflowing with ideas and never have enough time to achieve them! I made this pinata for the blog's 5 years birthday, but you can make one for your own or your darling or children of course! It's not very complicated, you just have to arm yourself with a little patience …
Duration: 4 h
Price: <2 euros
Difficulty: easy
Material
1 roll of shiny gold paper
1 cutter or scissors
1 large cardboard
1 printed number
1 roll of tape
1 pencil
1 rule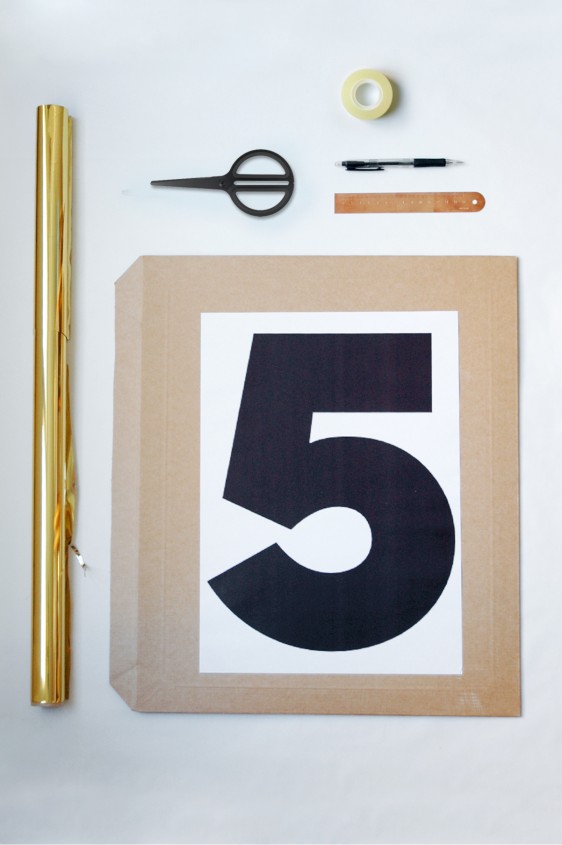 1. Draw or print your number and cut it in the cardboard twice.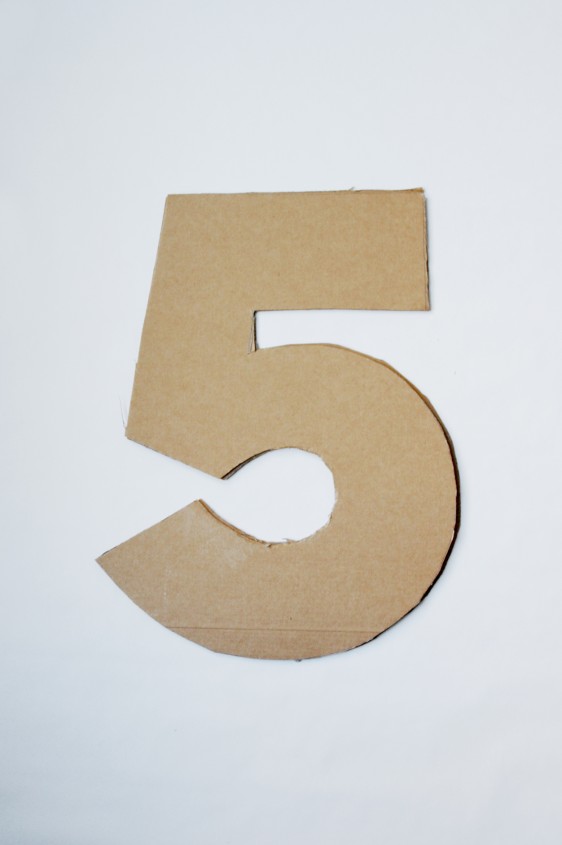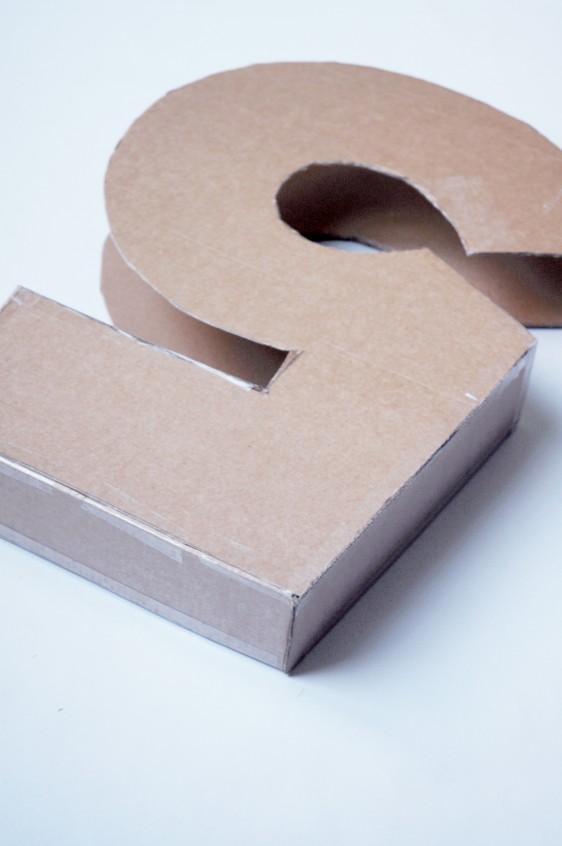 2. Cut pieces of cardboard the same width to build your volume and fasten them together with tape.
3. Allow an open part you will close at the end, and through which you will slide candy, sweets, gifts, …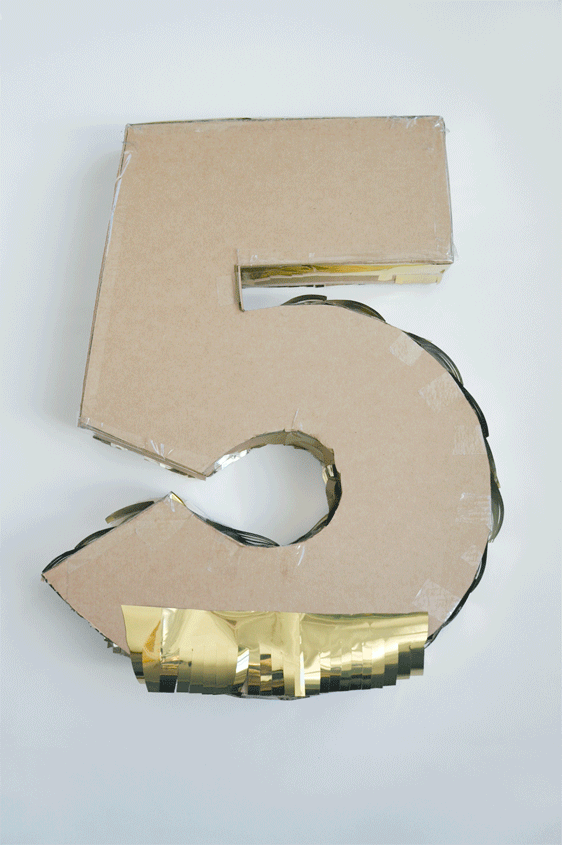 4. Cut strips of about 5 cm in gold paper, fold on themselves like an accordion and cut small fringes.
5. Unfold the strip and then paste it onto each side of your figure starting from the bottom, sticking each band one above the other.