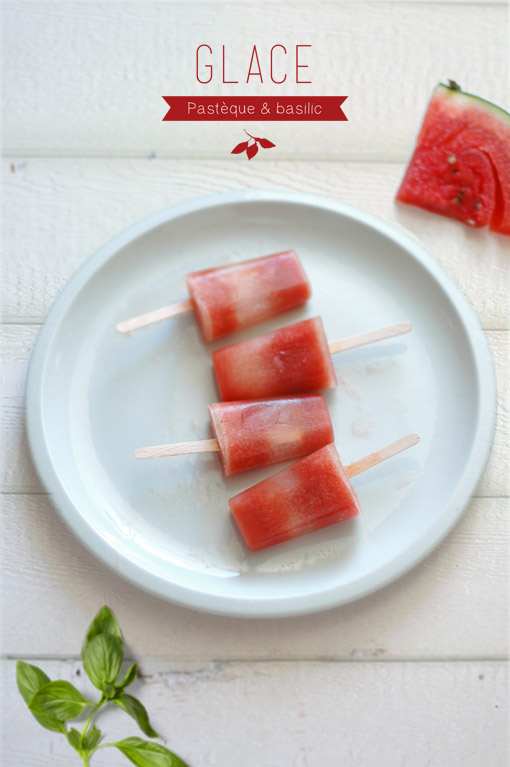 Since I got a juicer, I've been testing some fruits, vegetables and herbs juices everyday…You can also make these delicious and refreshing popsicles with a mixer. It is easy as pie.
The Ingredients (for 6 popsicles)
– I used a little bit less than a quarter of a small watermelon
– 1/2 lemon
– a bunch of fresh basil
The Recipe
Juice or mix the watermelon with basil.
Add the lemon juice and shake vigorously. You can add a spoonful of sugar if you want to…although it is flavorful enough.
Pour it into your popsicles moulds, and place it in your freezer!