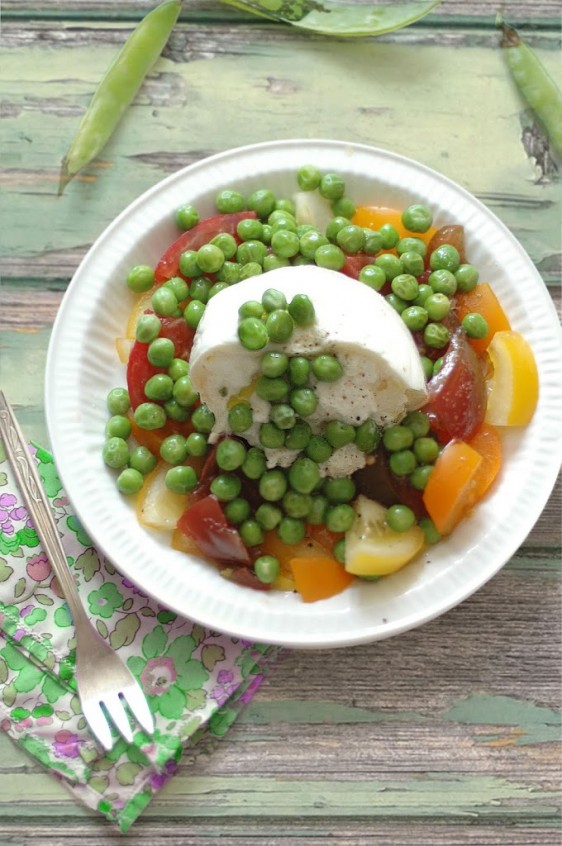 I got my inspiration from this delicious meal I ate at Duck Soup…
The Ingredients (for 2)
– 200g of fresh green peas
– 1 burata
– 3 heirloom tomatoes
– 1 organic orange
– 1 lemon
– olive oil
The Recipe
Bake the green peas in boiling yater for about 10 minutes, they have to stay ferm. Put them in iced water then.
Cut the tomatoes in cubes, place the burata on top entirely or in filaments, then the green peas.
Add some orange zest on top, and make a vinaigrette with the lemon and orange juice and some olive oil. Add salt and pepper.