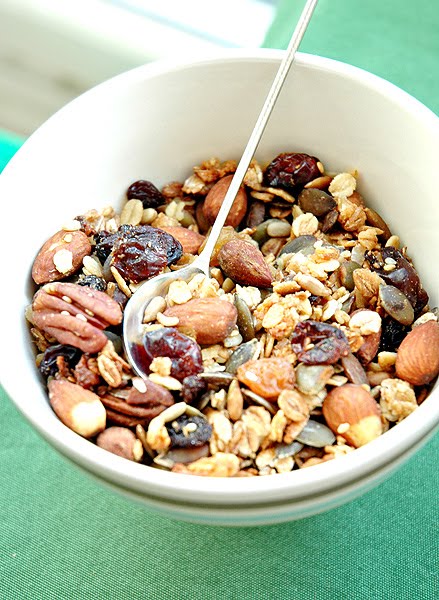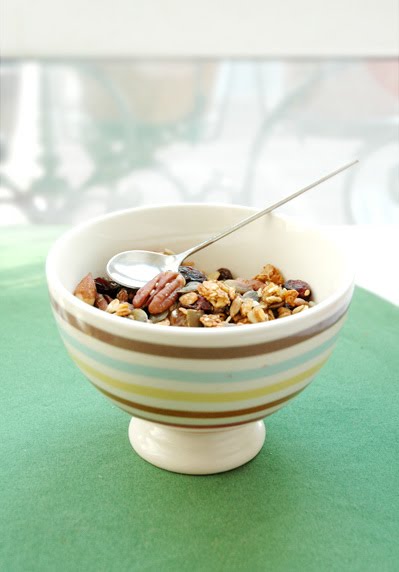 This recipe is inspired from Rose Bakery's delicious granola…
The Ingredients
-500 g de oat flakes mix (rye, wheat, barley…)
-120 g pruned almonds
-120 g sunflower grains
-120 g squash (gourd) grains
-50 g sesame grains
-200 ml apple juice
-5 cas sunflower oil
-60 g dried cranberries
-60 g raisins
The Recipe
Place the cranberries and raisins in a bol with water for 3 hours.
In a salad bowl, mix all the ingredients until the juice is well absorbed.
Pour the mixture int oa cake mold, or if you want little granola "rocks", use a gratin mould, and make a 1 centimeter layer, pressed down.
Bake for approx. 1 hour at 150°C, while shaking the granola every 15 minutes.
Let it cool off and keep it in a fridge or in a hermetic box.