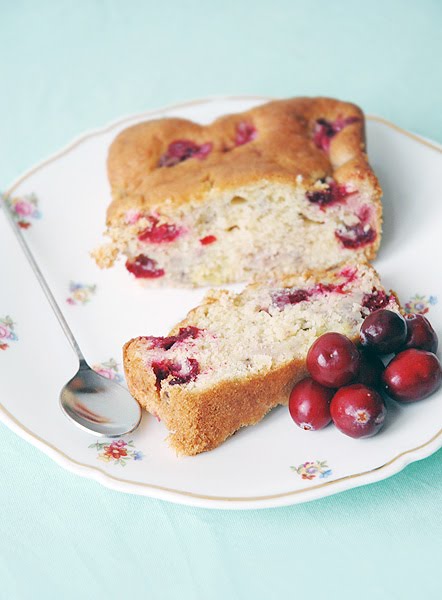 I saw some fresh cranberries for the first time the other day, I tried some, bad idea. But then I baked a cake with those funny fruits and it was delicious.
-150 g of fresh cranberries
-1/2 sachet of baking powder
Melt the butter.

Beat the egg, add the sugar, flour and butter.

Add the lemon juice, cranberries and banana or apple cut in cubes, almond powder and baking powder.

Pour the mixture into a cake mould and bake for 40 minutes at Th 6.