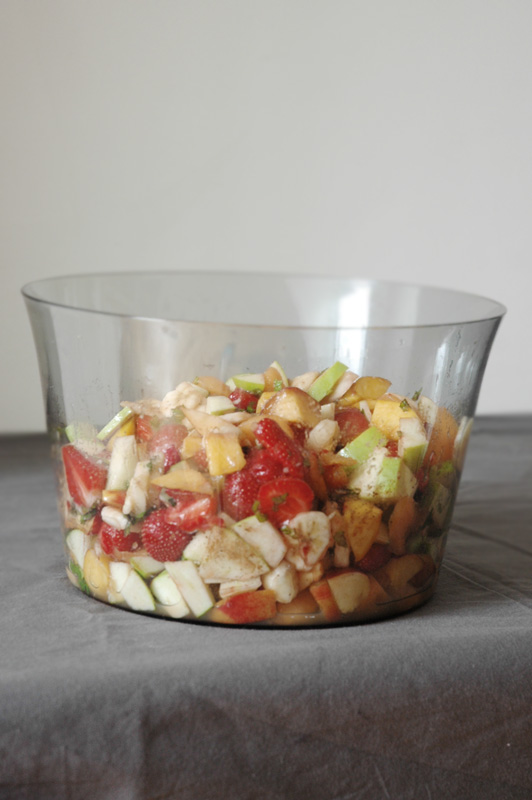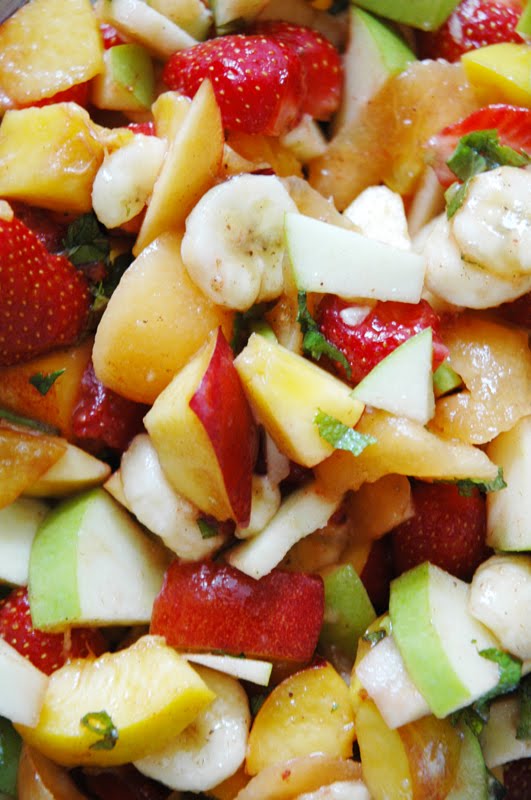 The Ingredients : (for a very big salad)
-1 lemon
-1 apple
-300g strawberries
-2 peaches
-2 bananas
-fresh mint
-2 tbs sugar
The Recipe

Cut all the fruits into cubes and mix them in a bowl.

Add the lemon juice, sugar, and the fresh mint cut into little pieces.

I personally added an mix of spices like cinnamon, ginger, and cumin.