These flatbreads are so quick and easy to make, they are perfect with houmous or a summer salad !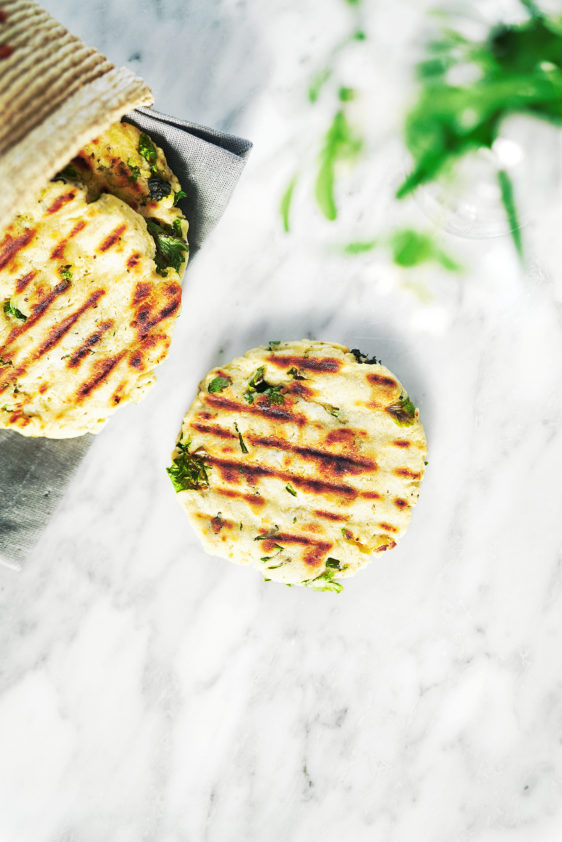 – 150 g rice flour
– 100g of corn flour
(you can also use 250g of normal flour for those who do not necessarily eat gluten free!)
– 200 g of plain yogurt (I used sheep, but it can be soy for lactose-free eaters)
– 1 teaspoon of baking powder
– 1 garlic clove
– 3 tablespoons chopped fresh herbs (parsley, coriander, chives, basil, rosemary, etc.)
– 1 pinch of salt
– 1 drizzle of olive oil
In a bowl, put all the ingredients and knead for a few minutes. Form about 8 small balls. If it's too sticky, flour your work plan. Flatten them, then cook them on both sides in a pan with a knob of butter or a little olive oil, ideally in a grill pan.