If you want to be more eco-responsible in your everyday life, but you don't know where to start, here are 10 easy tips to get you started!
1. Buy in bulk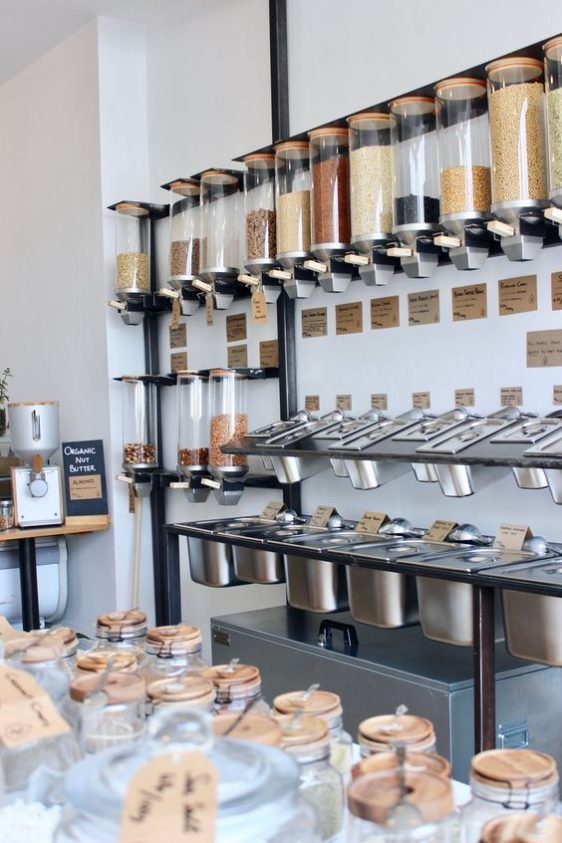 Many organic stores already offer to buy in bulk to avoid plastic packaging and food waste. I particularly like The Naked Shop, with tailor-made dispensers: shampoo, soap, laundry, dishwashing liquid, cleansers… Everything is self-service, just badger a card and fill a glass bottle (a returnable bottle available in two sizes). Even raw materials can be purchased for the creation of your home care products and cosmetics.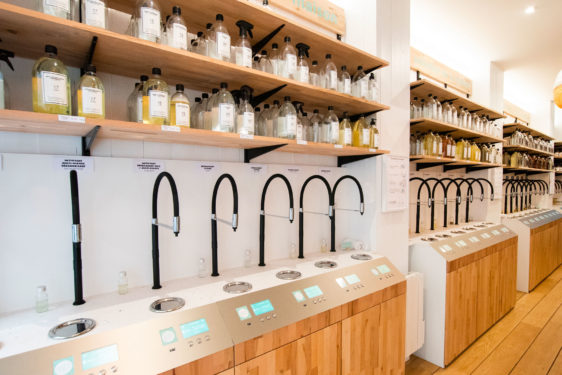 The Naked Shop
75, rue Oberkampf
Paris 75011
If you don't live in Paris, you can also find all the stores that sell in bulk around the world on the site Consovrac.
After your shopping, you can store everything in pretty jars.
1. Glass and cork jar / Ikea / 14,90€
2. Mason Jar / Le Comptoir Americain / 8,90€
3. Ceramic jars / Maisons du Monde / 25,98€
2. Ban plastic bags
Fortunately we see less plastic bags than before but they are still there and keep destroying our oceans… To shop, let's take our cotton tote bag, pretty or wicker basket, and opt for natural and sustainable materials, rather than polluting plastics. Whether you are more mini basket or maxi totebag, there is something for everyone! And we can push the exercise further by focusing on eco-friendly brands like Matt & Nat, Ellen & James, or e-shop Natifs..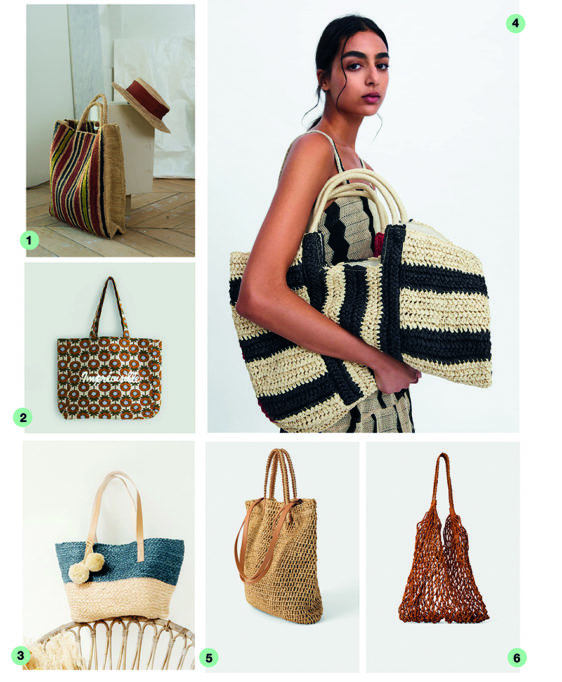 1.Handmade straw bag / Soeur / 95€
2.Cotton totebag / Monoprix / 19,99€
3.Jute basket / Emoi Emoi / 55€
4.Natural shopper bag / Zara / 29,95€
5.Paper shopper bag / Zara / 29,95€
6.Leather shopper bag/ Zara / 99,95€ 
3. Make your own compost
Green waste represents 30% of our waste and can reach up to several million tonnes per year for a country like ours. The benefits of compost are numerous: not only is our waste recycled, but it can be used as a natural fertilizer for our plants. There are several types of compost adapted to your desires and means: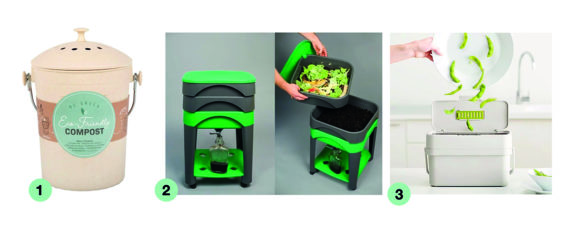 1.Bamboo compost bin / Maisons du Monde / 27,99€
2.Lombricomposteur / Cityworms / 79€
3.Compost bin / Joseph Joseph / 24,99€
4. Change from disposable to durable
Whether for tableware or everyday products, we think sustainable: we replace cotton swabs with the earwig, plastic toothbrushes with wooden or bamboo toothbrushes, disposable cotton with washable cotton… And if you go on picnic, forget about plastic plates and bottles, and buy a nice well equipped basket!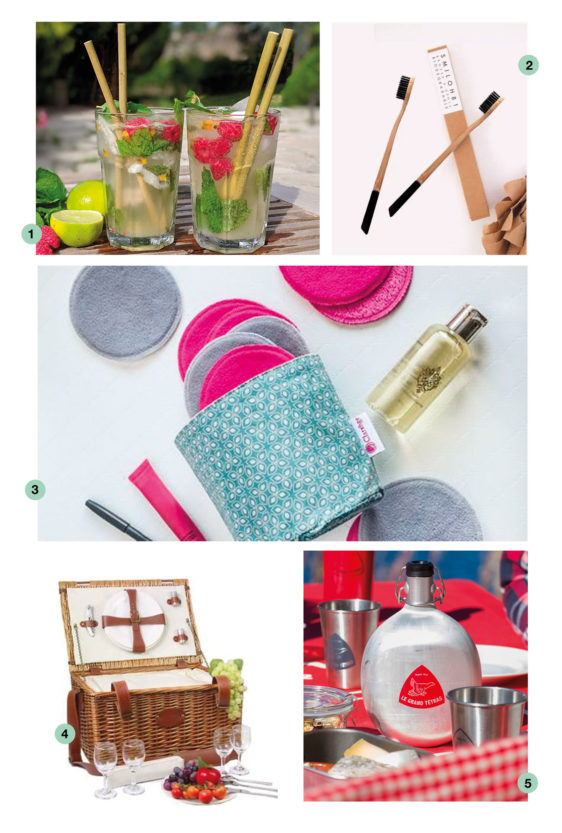 1.Bamboo straws / Cookut / 14,90€
2.Bamboo toothbrush / Smiloh / 7,90€
3.Makeup removers cotton / Clarange / 29€
4.Picnic basket/ Natures et Découvertes / 149€
5.Aluminium bottle / Grand Tétras / 39€
5. Repair broken objects instead of throwing them away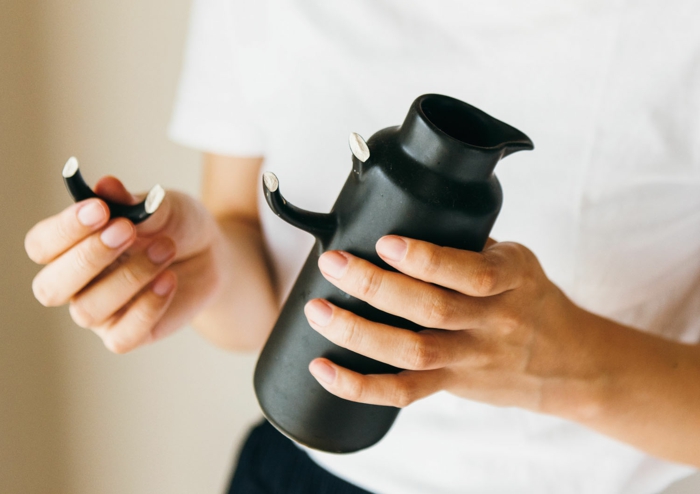 I recently discovered the Murfy website that I found really great. I used their services for my cook who was down, and the service is very responsive – you can make an appointment overnight in any time slot – and it costs only 75€.
6. Ban aluminum foil and plastic film
You can use a cloth cover to cover your salad bowls. You will find a tutorial here to make one yourself here, or if you are not very manual, you will find on Etsy.
7. Make your own cleaning products (and cosmetics)
Not only will you save money, but you will also avoid questionable compositions of many industrial products, filled with chemicals and endocrine disruptors, harmful to our health and the planet. You will find many recipes of toothpaste, lip balm, hair masks on the site Bio à la Une, or this stain remover on the super ecological site made by my good friend Leila, En Vert et Contre Tout.
For example, you can recycle your coffee grounds to make a body scrub (2 spoons of coffee grounds mixed with 2 tablespoons of vegetable oil such as coconut, olive, almond, jojoba,…).
For dishwashing liquid, all you need is:
– 0.5 L of water
– 50g of Marseille soap flakes (can be mixed with liquid black soap)
– 1cc of baking soda
– 1 tablespoon white vinegar
– 1s of soda crystals
– 10 drops of lemon essential oil
Bring the water to a boil and add the grated soap until it becomes liquid. Out of fire, add the baking soda, then the white vinegar, soda crystals and lemon essential oil. Mix everything and let cool one night. Mix again and pour into a suitable bottle.
8. Change the way your drink coffee
Yes, let's avoid machines…! You better favor an Italian or piston coffee maker that does not produce waste. For capsule systems, if you do not want to get rid of your machine, there are biodegradable capsules, which I told you about in this article or here. You can also drink an organic and fairetrade coffee, certainly a little more expensive, but that will sustain lives small producers and preserve our planet.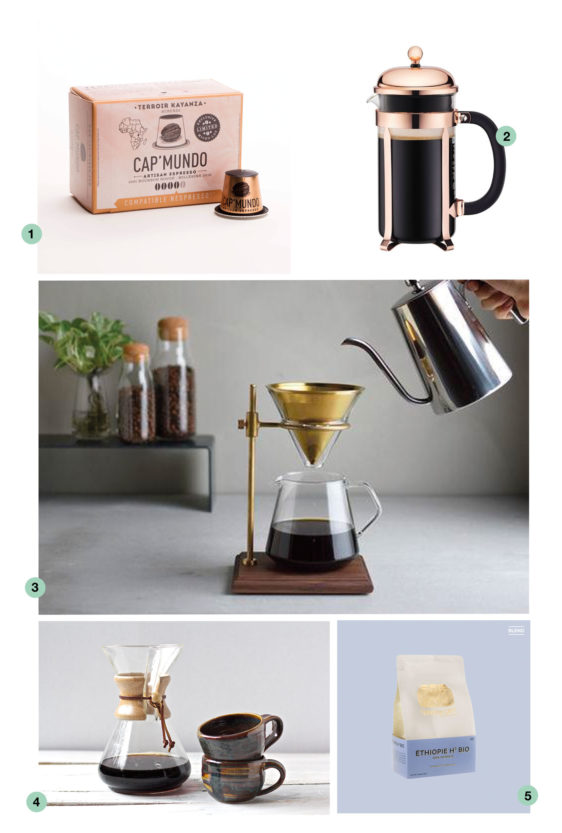 1.Biodegradable capsules / Cap Mundo / 3,50€
2.Piston coffee maker / Bodum / 47,95€
3.Filter coffee maker / Kinto / 200€
4.Filter coffee maker/ Chemex / 43€
5.Ethiopian H3 bio coffee / Terres de café / 11,50€
9. Sort corks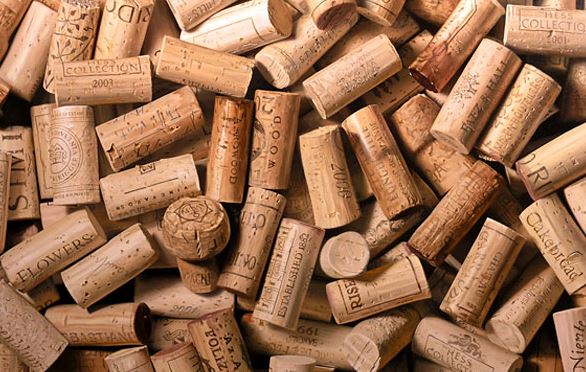 Cork is transformed into ecological insulation for homes. We put aside our corks and we can leave them in collection points!
10. Switch to sustainable kitchen utensils
It is thought to replace the towel all with tea towels, paper towels by napkins, …
As for sponges that we tend to throw regularly, we can even replace them with washable sponges! You can even create your own tawashi, a Japanese concept of sponge knitted from recycled rags, tutorial here or here.
I hope you liked this article and that it will be useful for you, it took me a while to write :-)
For other tips, you can also read the pretty blog Bloomers, and most importantly, do not hesitate to share yours in comments here, on Instagram or on Facebook!