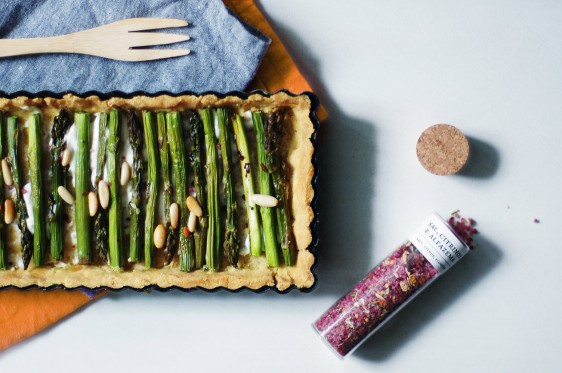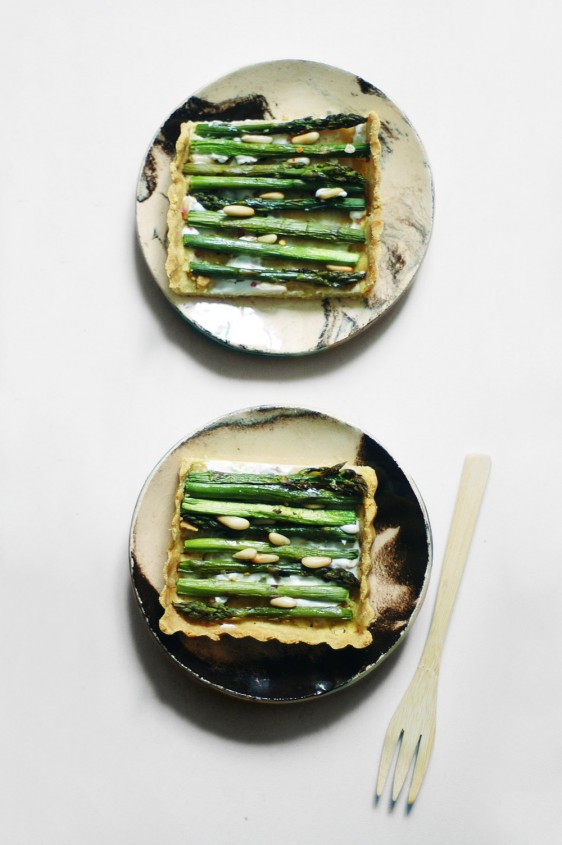 Maybe you've noticed already, I stopped gluten a few months ago – not to follow trends as some might think – and I see a real effect on my health. All that to say that I improvised this gluten free pastry which is just a killer, without wanting to pride :-) It's as good or even better than a normal one! However it is more friable. I served it with seasonal asparagus, you can even sprinkle them with grated parmesan. I used a lemon salt that I brought back from Portugal, a true delight! I will prepare a supplement on Lisbon city guide soon! Stay tuned !
The Ingredients
– 100g corn flour
– 100 de rice flour
– 100g salted butter (soft)
– 2 tablespoons of water
– 1 egg
– a dozen fresh asparagus
– a few pine nuts
– 5 tablespoons of mascarpone
The Recipe
1. Beat the egg, then add the flour. Add the softened butter cut into small pieces.
2. Mix well, then add the water. Form a ball.
3. You can then roll out the dough (you can also chill it for 1H before in the fridge) on a greaseproof paper.
4. In a buttered mold, place the dough and the mascarpone on top. Wash and peel the end of the asparagus, and place them in the mold as tight as possible.
5. Add salt and pepper, the pine nuts, and sprinkle with olive oil.
6. Bake for about 30 minutes at 180°C.