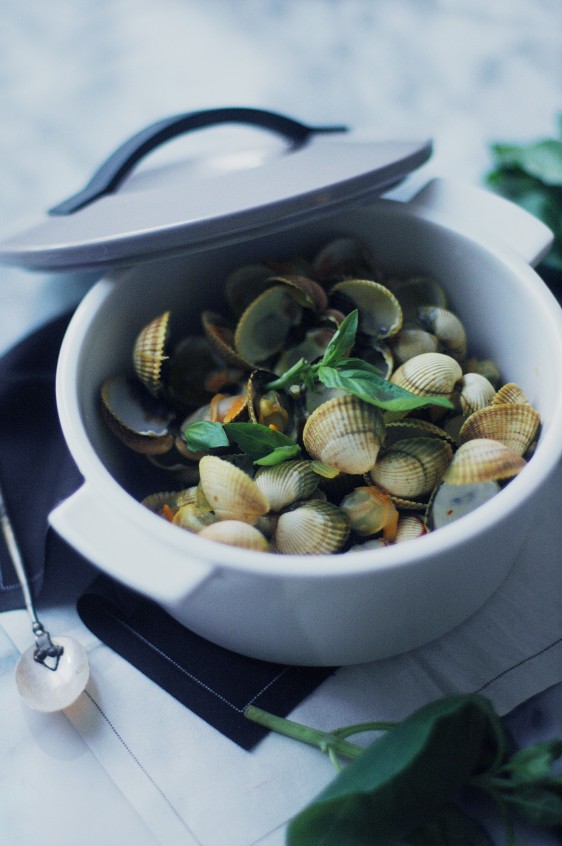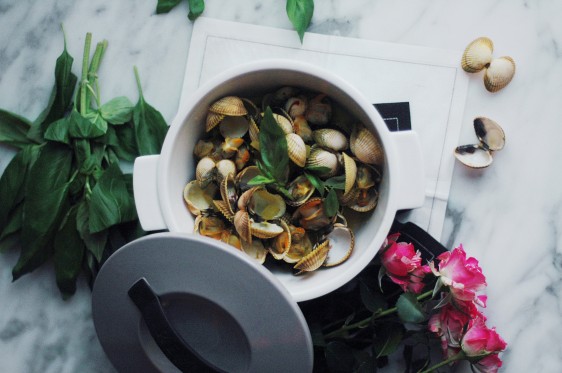 I love clams ! They can be cooked in so many ways, and don't cost very much. I used the cooker calle Revolution from the brand Revol that I mentioned here . What's great with this ceramic casserole is that it can adapt to all fires (gas, induction, electric), and is much lighter than a cast iron pot. In addition it's super pretty and comes in several colors and sizes ! What to know for induction is that you must first place a little bit of water in it, and heat it slowly to avoid thermal shock. You can then remove the water and start cooking!
The Ingredients
– 800g of clams
– some fresh basil
– 1 glass of white wine
– 1 hot red pepper
– 1 dose of powder saffron
– 1 oignon
– 1 garlic clove
– 1 piece of butter
The Recipe
Cook the sliced oignon with the crushed garlic and butter.
Add the clams, the pepper, wine and saffran.
Let it simmer until the clams open (it is pretty quick), and serve with the fresh basil.