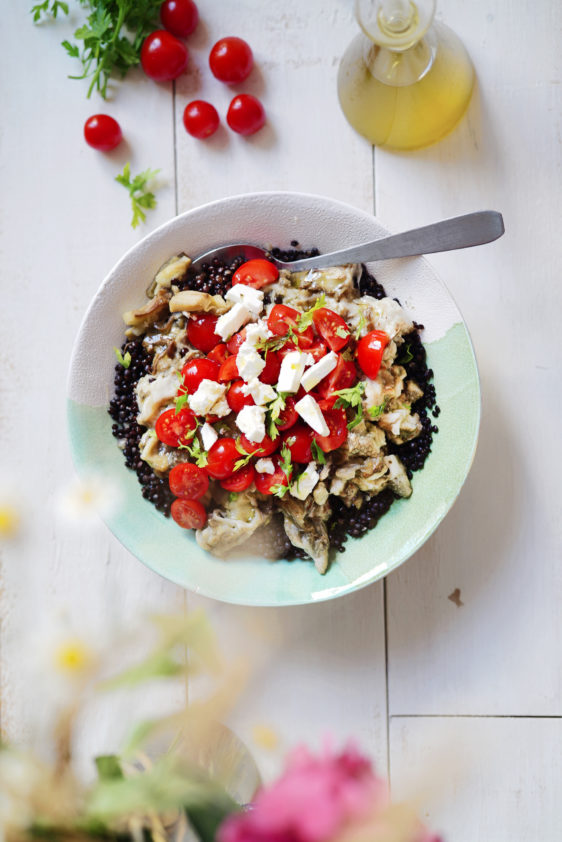 I really like this salad that I discovered in Greece !
Ingredients (for 2 people)
– 1 large eggplant
– 2 tomatoes or a few cherry tomatoes
– 1 lemon
– 200g of beluga lentils
– olive oil
– fresh parsley
– 150g of feta
Recipe
1. Place the eggplant with its skin in the oven in grill mode for about 40 minutes. (If you have a gas stove, you can also cook your eggplant directly on the fire, about 10 minutes on each side).
2. If you have a blowtorch, you can finish by smoking the skin for an extra taste.
3. Cook the beluga lentils in salted water. Let them cool after draining.
4. In a bowl, combine the lentils, tomatoes, chopped parsley, lemon juice and olive oil. Arrange the skinless eggplants on top, along with the crumbled feta. Add salt and pepper.