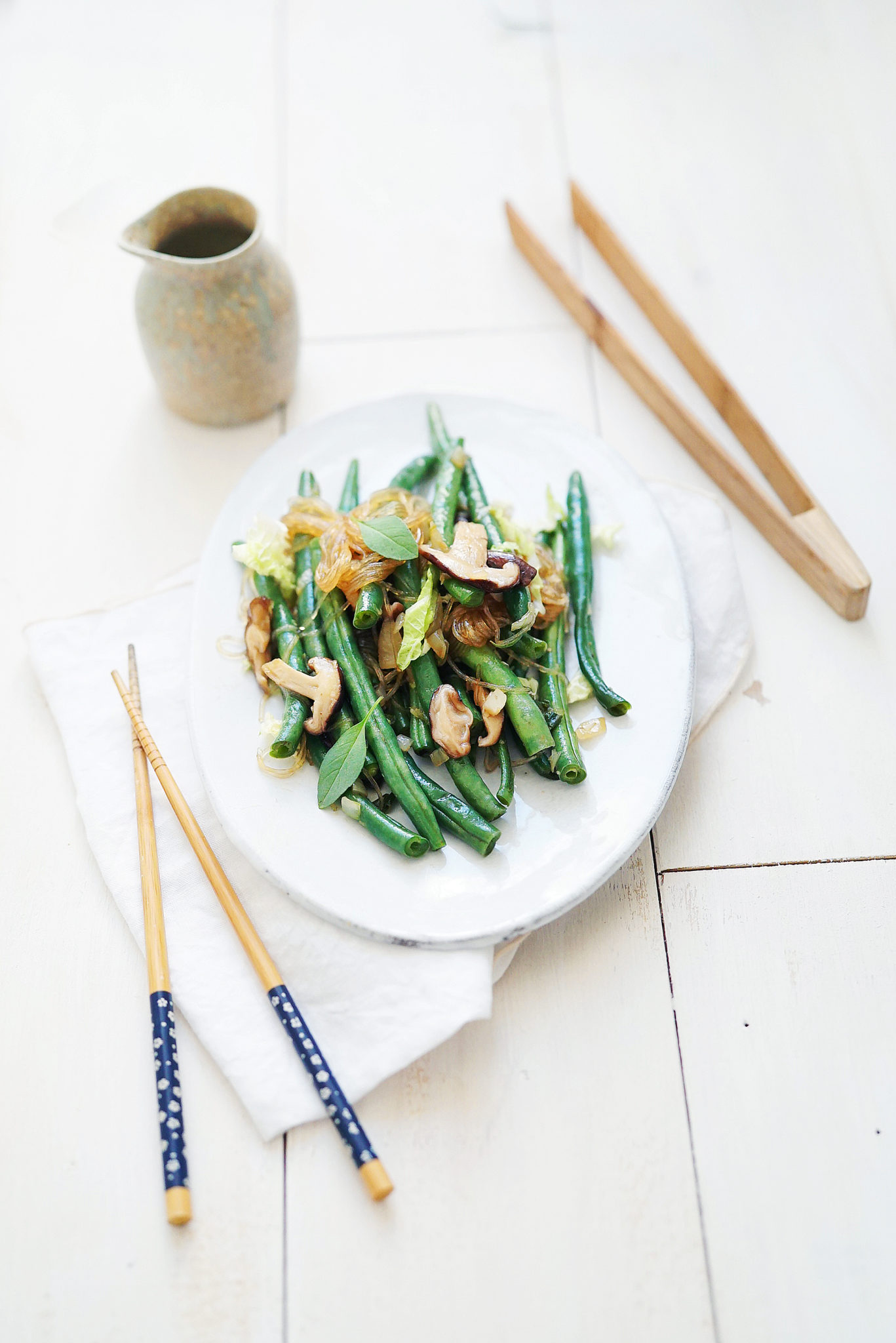 Ingredients (for 2)
– 1 bunch of rice vermicelli
– a dozen shitake mushrooms
– about 250g of fresh green beans (or frozen)
– 1 clove of garlic
– 1 red onion
– a few Chinese cabbage leaves
– sesame oil, soy sauce
– some Thai basil leaves
Recipe
1. Blanch the beans for 5 min (cook in boiling water then pour into a bowl of ice water).
2. Brown the garlic and onion in an oiled pan, then the shiitake cut into strips.
3. Cook the noodles and rinse with cold water.
4. Mix everything with a sesame oil and soy sauce vinaigrette.