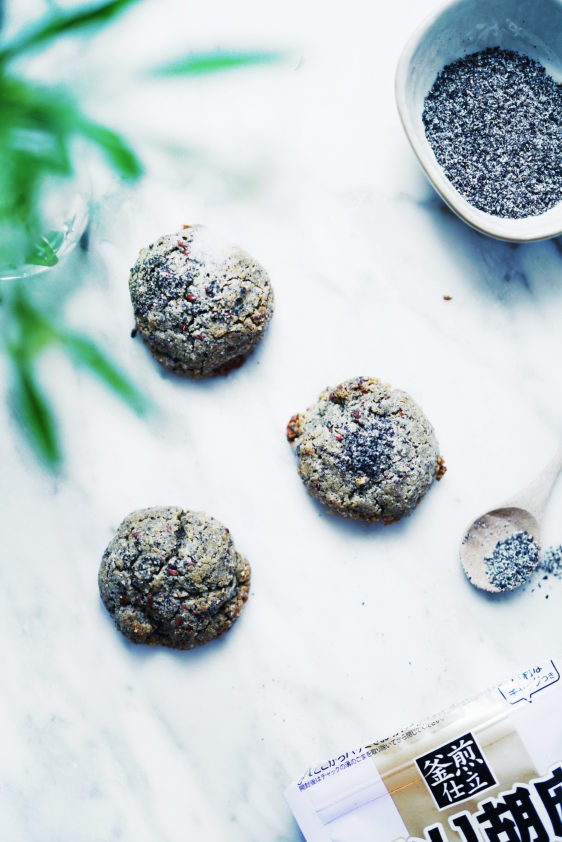 The ingredients
– 100g of rice flour
– 25g of corn flour
(or 125g of flour if you want a normal version)
– 2 tsp baking powder
– 1 pinch of salt
– 120g of butter
– 100g of sugar
– 1 egg
– 2 tbsp black sesame paste
– 2 tbsp black sesame
– optional, a handful of linseed and sunflower seedsRecipe
1. Mix the flour with all seeds, the yeast.
2. Mix the soft butter with the sugar, salt, then the egg, the black sesame paste.
3. Mix the two mixtures together.
4. Make small round balls and cook them at 180°C for 10 minutes.