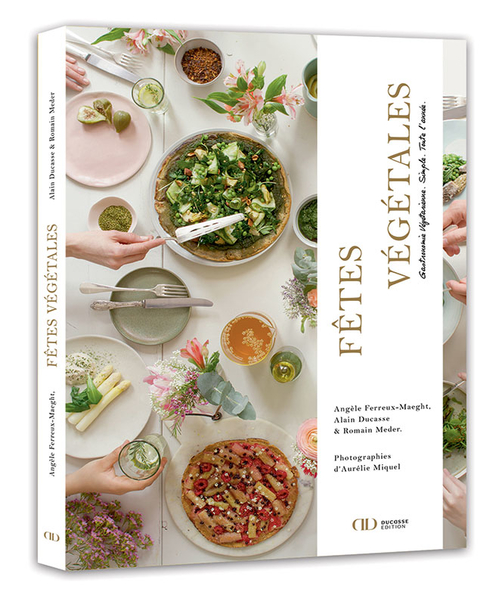 For you, Christmas rhymes with foie gras, caviar, smoked salmon, and other food of all kinds? If you want to change your habits and try out 100% vegan holiday meals, this book is made for you! The dazzling naturopath and chef Angèle Ferreux-Maeght has teamed up with the talented Alain Ducasse, as well as Romain Mader, chef of the starred restaurant at Plaza Athénée, and offers 100Ù vegetal book around festive recipes.
For Christmas, we can for example try the vegetable caviar, followed by a black truffle cauliflower, and end with a Christmas pavlova and orange blossom ice cream.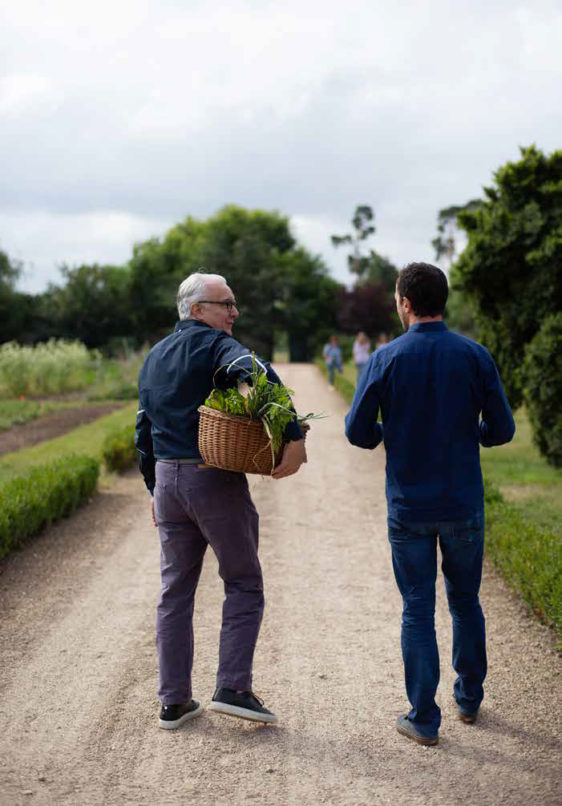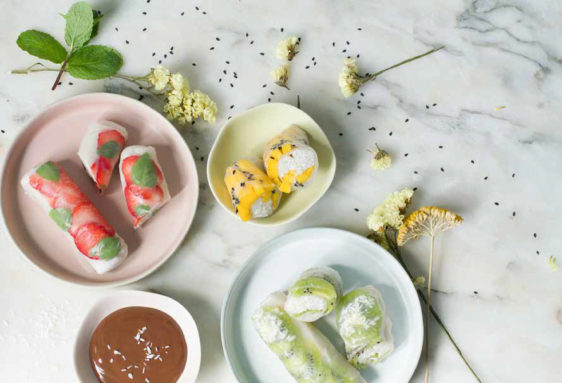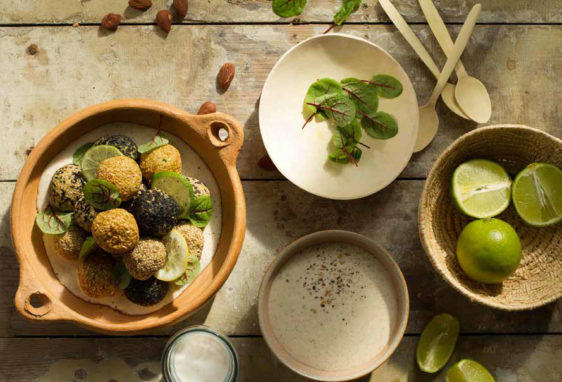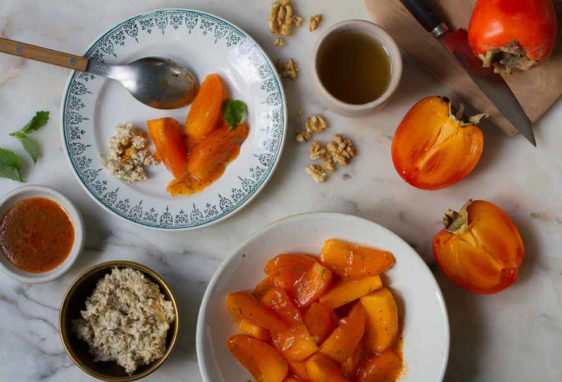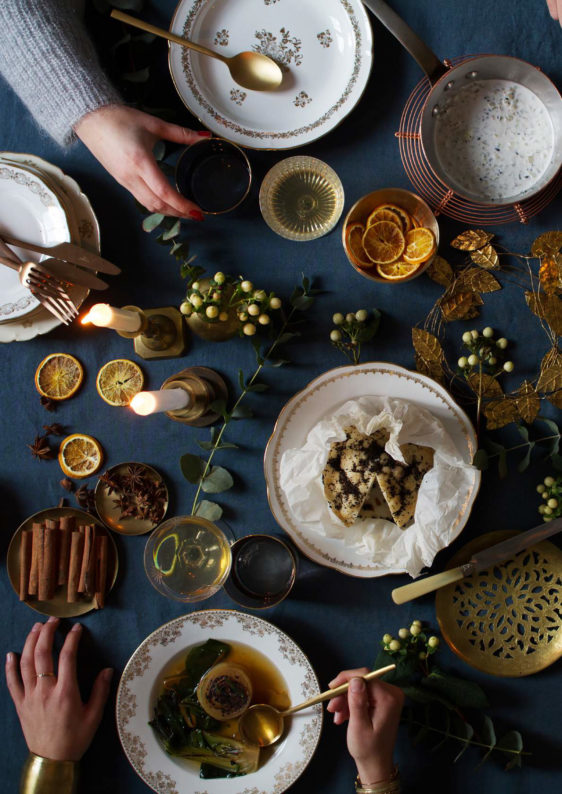 I take this opportunity to share a seasonal recipe from this beautiful book of 164 pages:
The Ingredients
– 6 small pumpkins to choose from (jack-be-little, baby pumpkins, olive squash, etc.)
– 1 drizzle of olive oil
– Salt and pepper
– 3 artichokes
– 200g ceps mushrooms
– 1 bunch of parsley
– 2 cloves garlic
– 100g walnut
– 200g cooked chestnuts
– 200g onions
The Recipe
Preheat the oven to 170° C (T6). Cut the top of the squash, then empty them. Pour a splash of olive oil into each. Add a pinch of salt and pepper, and bake for 15 minutes.
Steam the artichokes for 30 minutes. Then remove the leaves and hay. Keep only the hearts.
Chop the onions. Wash and cut the ceps in brunoise. Finely chop the parsley and garlic.
Crush the nuts roughly, crumble the chestnuts and cut the hearts of artichokes in brunoise.
Fry the onions in olive oil for about 10 minutes over low heat. Once they are tender, add the brunoise of mushrooms, then chopped garlic and parsley. Cook for 5 minutes over very high heat and dispose into a bowl.
Add the artichokes, crumbled chestnuts and walnuts. Correct the seasoning if necessary.
Garnish the stuffing squash and bake in the oven at 180°C (T6) 10 min before serving.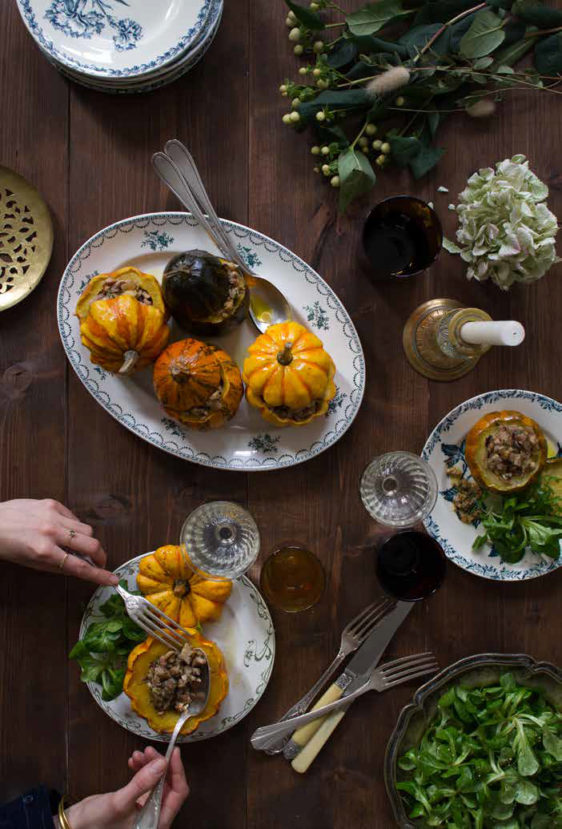 Fêtes Végétales
Ducasse Edition out on the 18 October 2018
Authors: Angèle Ferreux-Maeght, Alain Ducasse & Romain Meder
Photograph: Aurélie Miquel
Available in libraries for 35€