You may have already seen this salad next to my tuna tataki … It's a salad I love and I make regularly, during the spinach season that runs from November to May. For powdered sesame seeds, you can either find them in Japanese grocery stores or grind them yourself.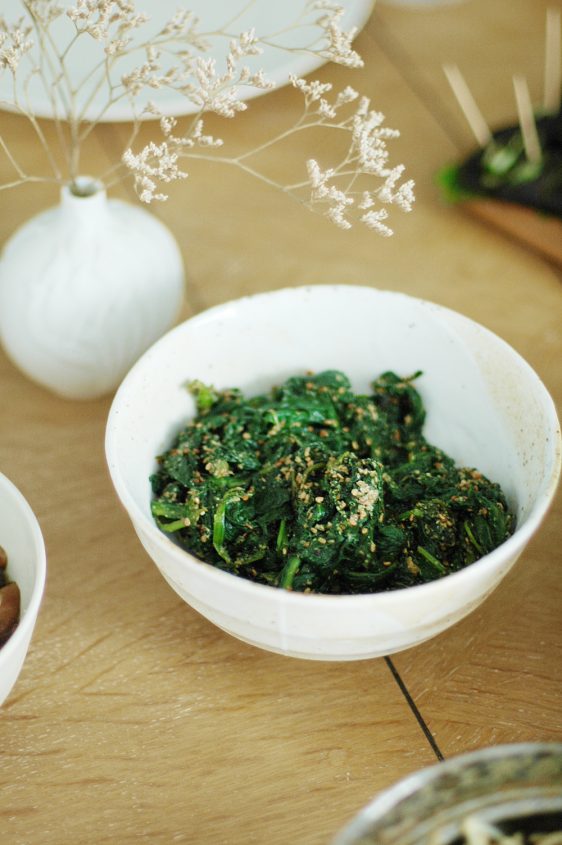 The Ingredients
– 1 bunch of spinach leaves
– 3 tablespoons roasted white sesame seeds
– 1 tablespoons of sugar
– 2 tablespoons soy sauce
– 1 tablespoon of sesame oil
The Recipe
1. Blanch the spinach in a large volume of boiling salted water really quickly, just a few minutes. Then immerse them in a bowl of iced water to fix the green color, then wring by pressing them by hand.
2. Crush the sesame seeds and add the sugar, the soy sauce, and then the sesame oil. Mix well.
3. Season the spinach with the sauce.