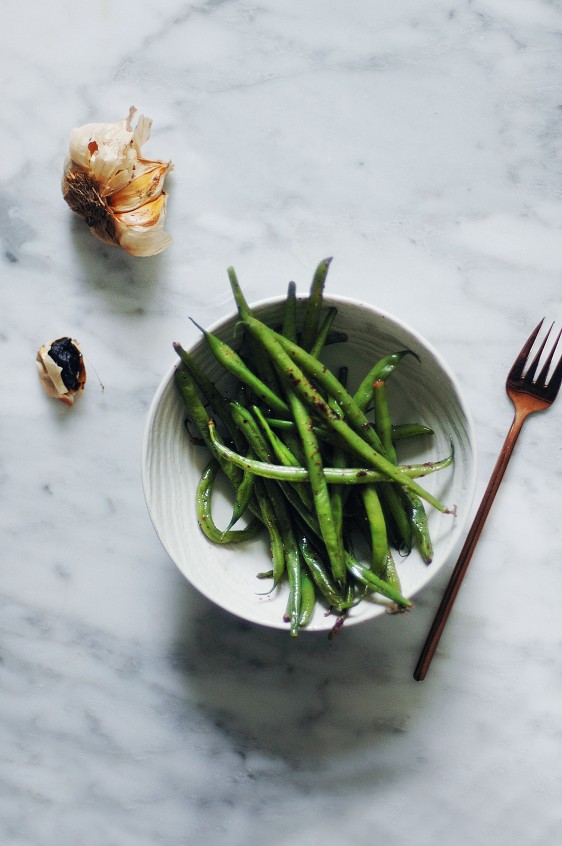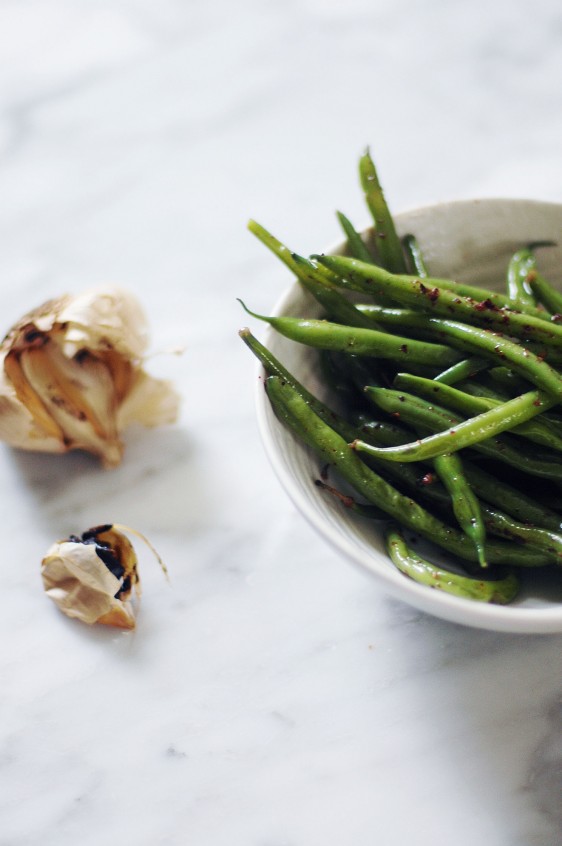 I am so happy I found black garlic in Paris and not overpriced – usually it costs between 10 and 20 € the bulb; I found this one at € 6 at la Vie Claire (organic supermarket). The good thing about it is that it's organic and it does not come from Japan (since Fukushima, I have been avoiding Japanese products…). Originating from Japan (Aomori) or Korea, blakc garlic is a normal white garlic which has been candied in sea water or cooked at low temperature for several weeks, which gives it this black color, melting texture, and sweet taste. Personally I digest it much better than normal garlic. In addition, it is filled with antioxidants – twice as much as white garlic because it has fermented; and acts as an anticoagulant and even as a natural antibiotic. If you want to know more about its many benefits I invite you to read this article!
The Ingredients (for 2 persons)
– 1 or 2 cloves of black garlic
– 1/2 lemon's juice
– 1 tablespoon olive oil
– 1 tablespoon sumac
– 200g of fresh green beans
The Recipe
1. Boil salted water and dip the beans in it for about 8 minutes (they must be crunchy).
2. In a salad bowl, mash the black garlic and mix with lemon juice, olive oil, and sumac. Add the green beans, salt, pepper and mix well.