I guess you have already rushed to buy your advent calendars, but if this is not the case, it's never too late! Here is my selection of the finest gourmet calendars this year !
For Parisians
We can not resist its graphic design ! This calendar is filled with tasty surprises: tea, confectionery, biscuits, chocolates,…
Where: La Maison Plisson , 93 bd Beaumarchais, 75003 Paris
How much: € 25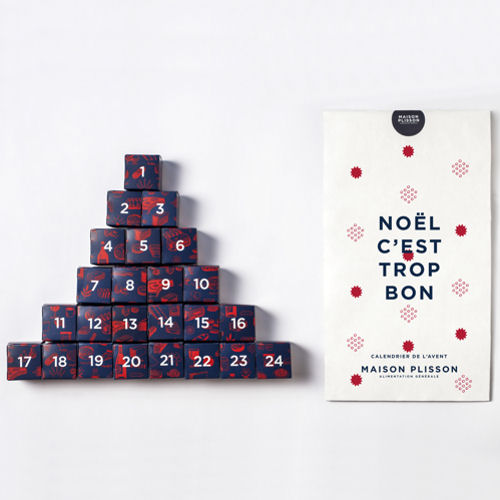 For pastry amateurs
Philippe Conticini treats us well with this ​​lovely advent calendar filled with sweets…
Where : La Patisserie des Rêves
How much : unfortunately out of stock for the moment!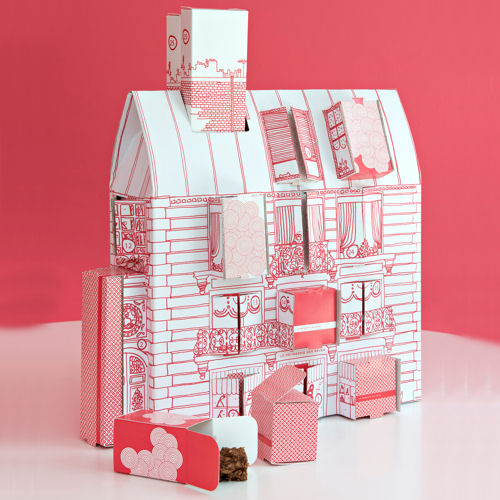 For the sweet tooth
The illustrator Hélène Druvert imagined a Swedish tale for this poetic Mazet calendar, hiding fruit jellies, chocolates, candies and pralines !
Where : in Mazet boutiques
How much : 19,90 €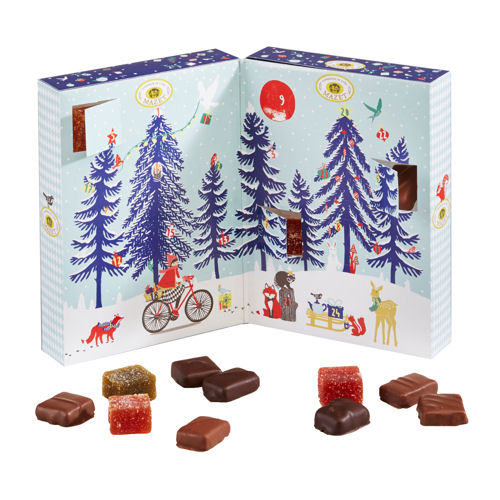 For the ice cream lovers
Haagen- Dazs has partnered with Italian designer Paola Navone – whom I love – to create that great iced calendar. A crispy puffed rice biscuit coated with chocolate, a Vanilla and Dark Chocolate & Almonds ice cream, with almond coated with a caramel sauce with salted butter and tonka bean. Just that.
Where : in Häagen-Dazs boutiques from November 15th until January 15th
How much : 59 € for 12 persons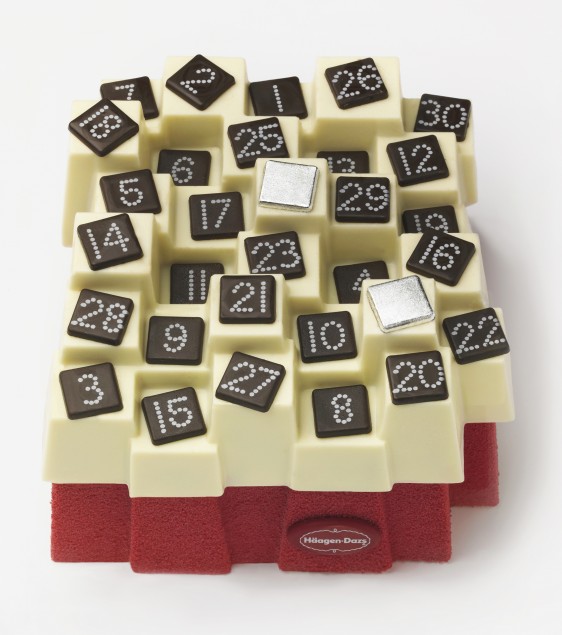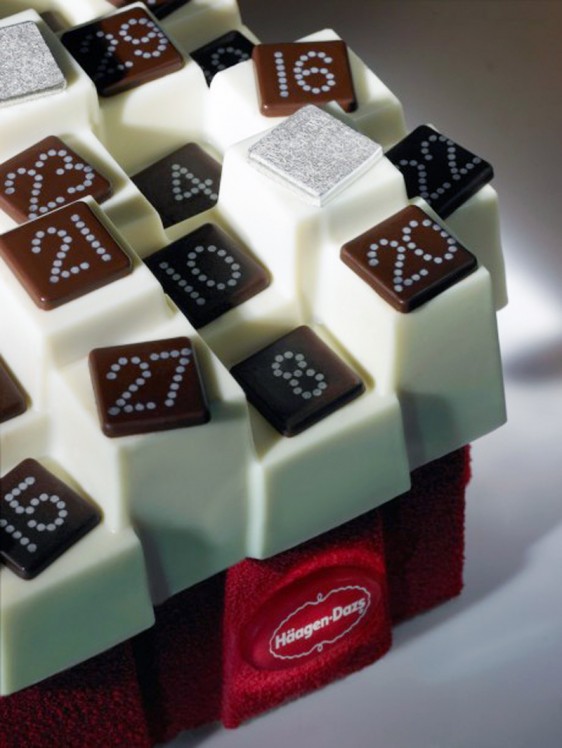 For gin aficionados
The pretty Ginvent calendar contains 24 vials of 30ml of different gins. To be enjoyed with moderation!
Where : Gin Foundry
How much : 115£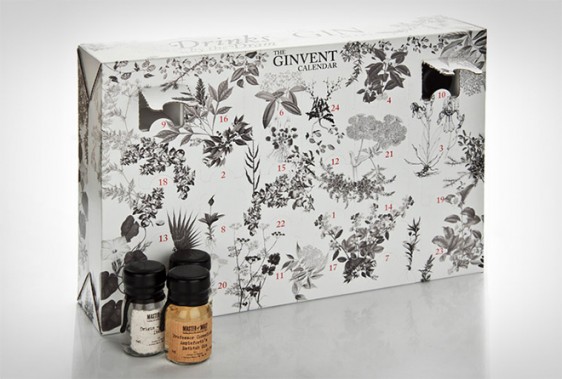 For tea passionates
At Fortnum & Mason they don't do things by half. And when Christmas comes, we know that the anglosawons take things seriously! This wooden calendar is hand decorated and contains a selection of rare teas from India and Asia.
Where : Fortnum & Mason
How much : 125£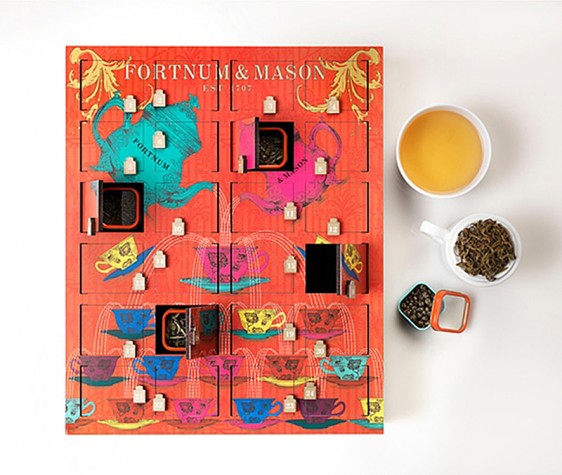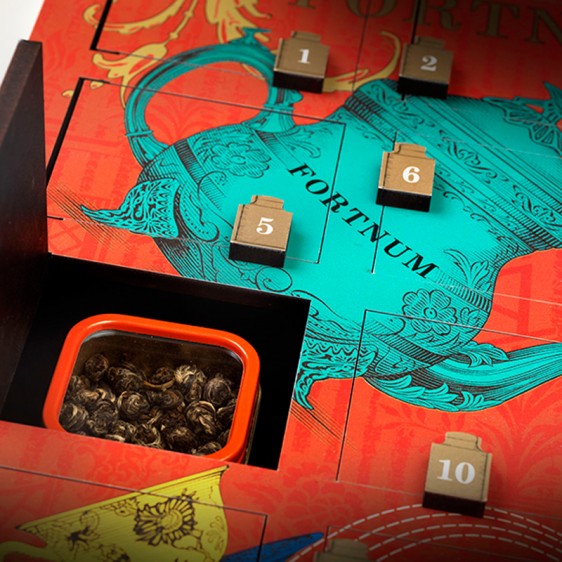 For chocolate specialists
I went to the Chocolate Factory from Alain Ducasse this weekend, and I must confess that this shop is sublime and the packaging are so beautiful that I almost bought everything even though I am not a fan of chocolate! This calendar is just as nice.
Where : on the website Alain Ducasse or at the boutique 40 Rue de la Roquette 75011 Paris
How much : 40€