It's hot, hot, hot, wherever you are in France (and probably elsewhere) we are dripping, sweating, swimming, hiding in the fridge or in front of ventilos. To cool off a bit, here are some ideas of refreshing ice-cream!
What: an ice cream shaped in rolls , prepared in front of you!
Where: La Javelle, Port de Javel Bas – 75015 Paris
Every Sunday from 12:30 to 7:30 p.m.
How much: € 4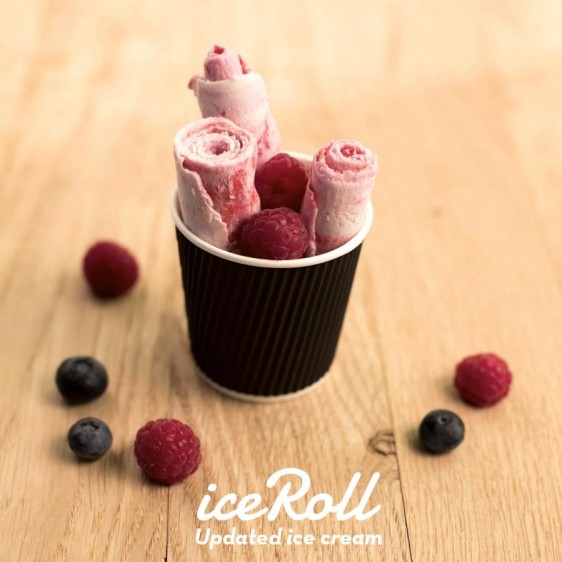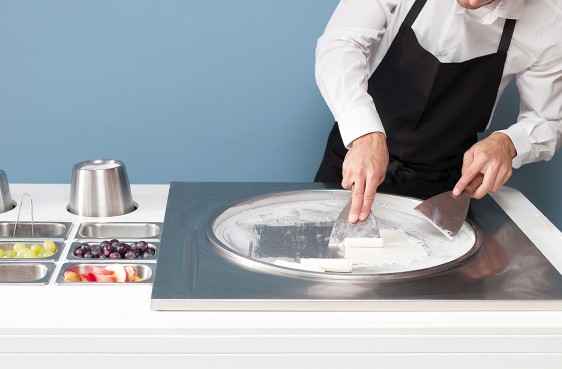 What: The éclair ice-cream is available in several tastes, with its playful packaging. We love the pecan vanilla : Madagascar vanilla ice cream, almond praline with chocolate frosting and caramelized pecan nuts.
Where: Eclair de Génie
32 rue Notre Dame des Victoires – 75002 Paris
14 rue Pavée – 75004 Paris
13 rue de l'Ancienne Comedie – 75006 Paris
How much: € 6.50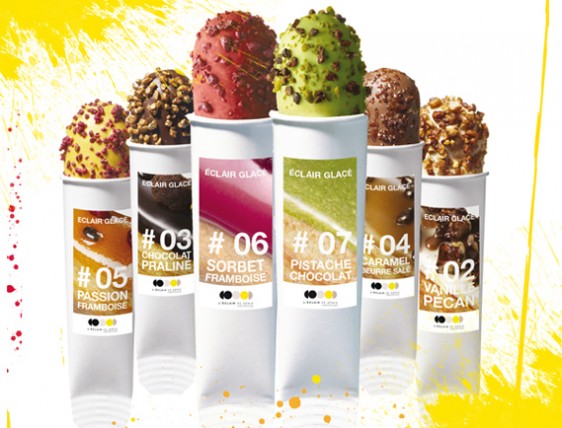 What: The oldest traditional glacier from Paris (since 1947) offers sorbets and ice-creams – rather classic but delicious – either cones to take-away or huge iced desserts to eat in their shop. Special mention to the lemon-basil sorbet, almond syrup-almond milk and three spices ice-creams.
Where: 63 boulevard Reuilly – 75012 Paris
every day from 10:30 to 22:00
or on their e-shop
How much: double scoop for 5 €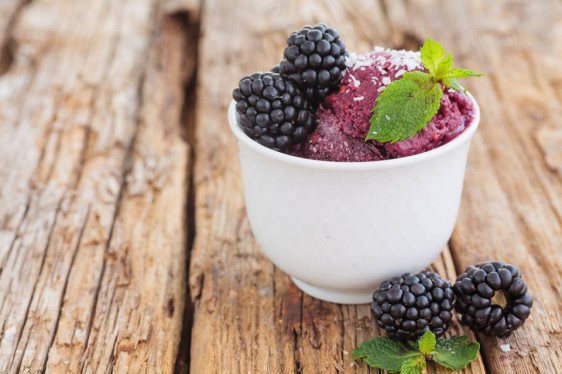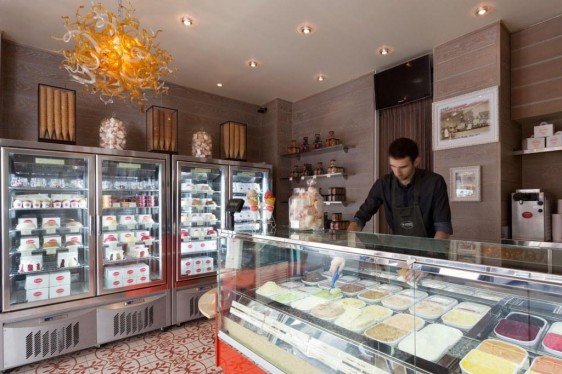 What: On the Ile de Ré, since 1970, La Martinière declines incredible scents like oyster-caviar, camembert-cherry or viagra ?! Sorbets have also associations that makes you want to just stay there forever: strawberry-combawa, coconut-pineapple-hibiscus or jasmine-nectarine, all in super pretty packaging.
Where: 17 quai de La Poithevinière – 17 410 St Martin de Ré
From 10:30 to 22:00
How much: double scoop for € 3.40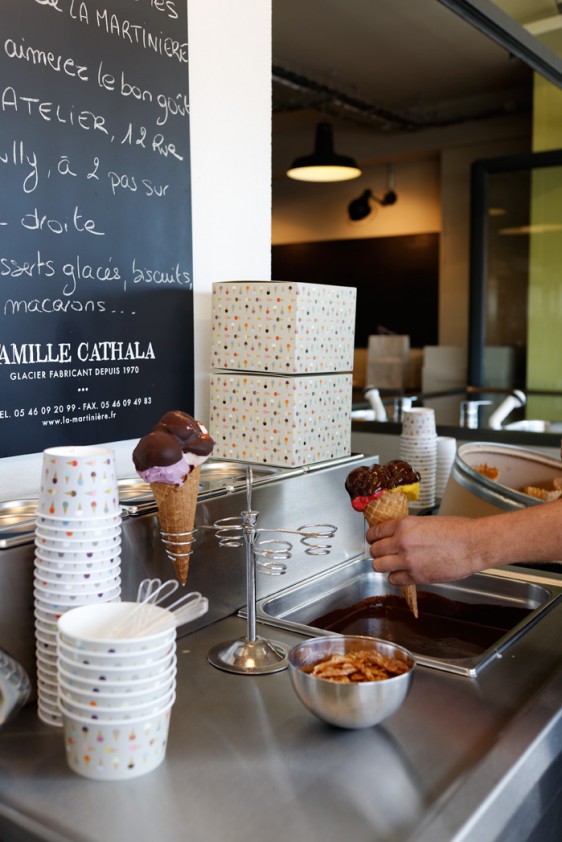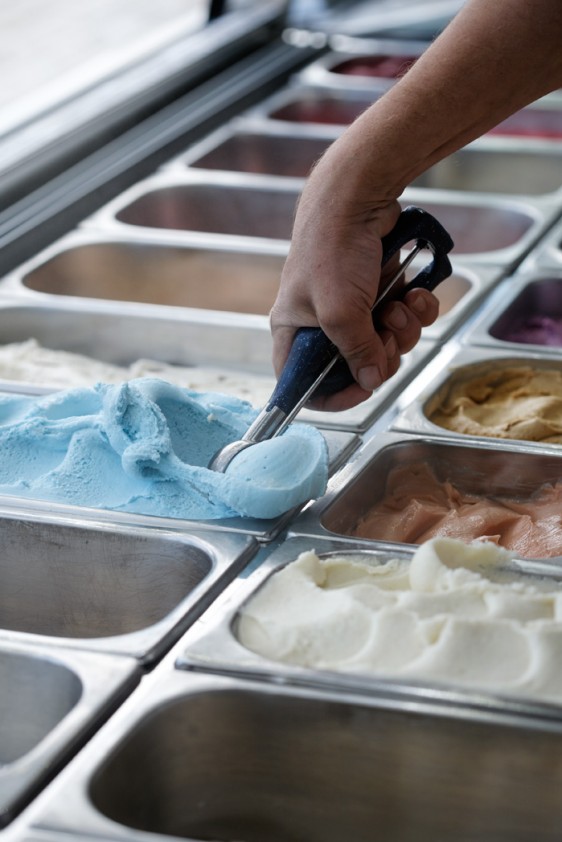 What: I discovered one of the 3 accomplices behind the project (Hugues, Martin and Jeremie Runel , the finalist of "Who will be the next great pastry chef?") at the Omnivore festival. Their credo: search for the best products of the season, and collaborate with farmers in their region. Their website is as beautiful and original as their creations. Completely frosted !
Where: 3 Place de l' Hôtel de Ville – 07200 Aubenas
and 27 place des Herbes – 30700 Uzes
From 11 am to 22:00
How much: from 2 to 8 € for ice cream / 6.50 to 16.50 € for inventive sundaes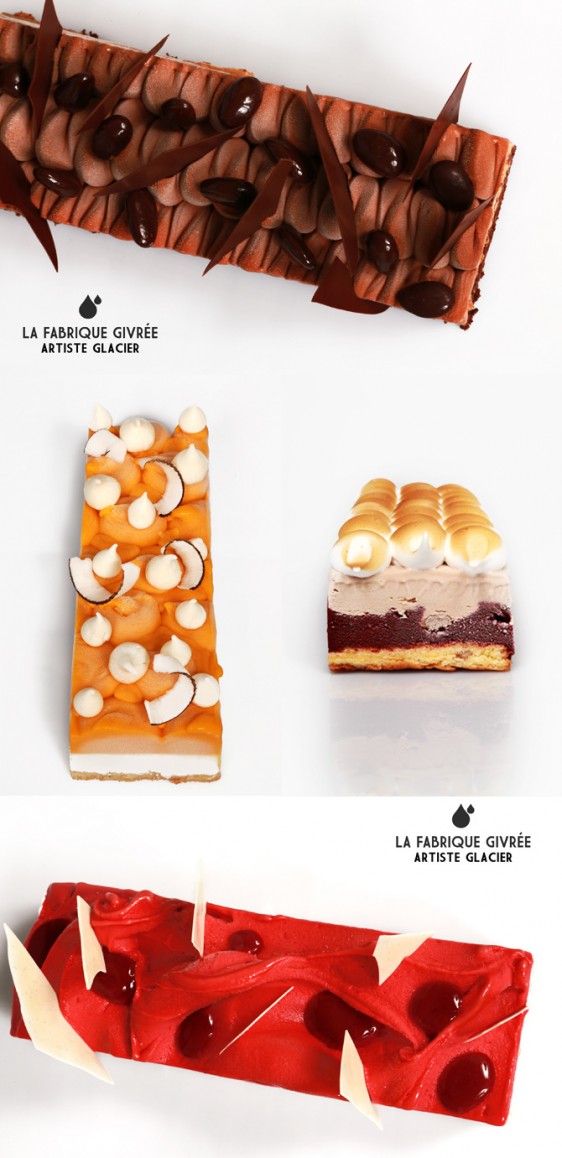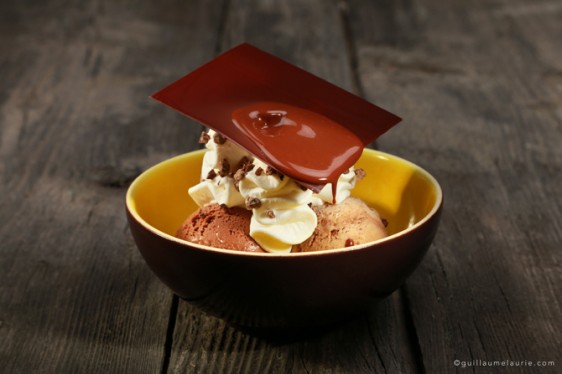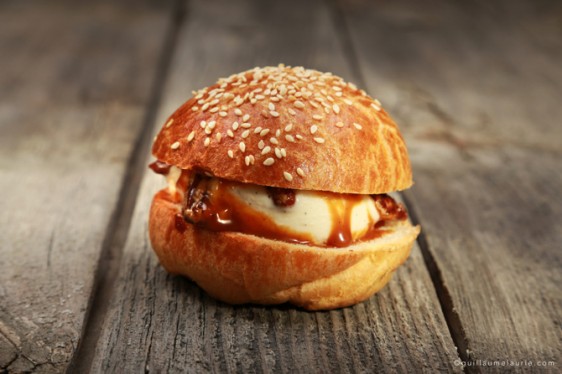 What: Ice creams (Coffee, Caramel, Pistachio, Rose, Vanilla, Nuts) and sorbets (Chocolat Guanaja, Lemon, Strawberry, Raspberry) with a macaron on the top!
Where: 16 rue Royale – 75008 Paris
75 avenue des Champs-Elysées – 75008 Paris
21 rue Bonaparte – 75006 Paris