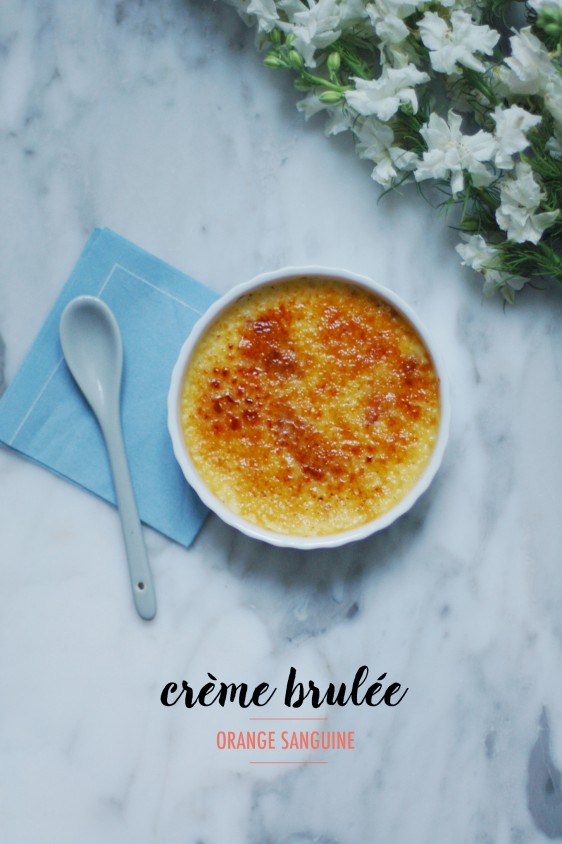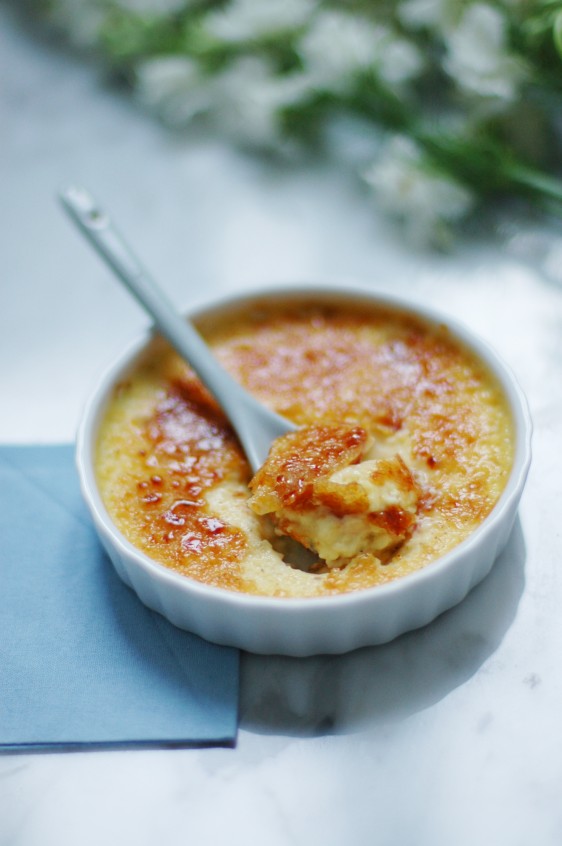 I love blood oranges, their delicate flavor and especially their beautiful color! The season for these oranges runs from December to March. Here is a cream brulee recipe that is very simple and refreshing with citrus fruit pieces hidden inside.
The Ingredients (for 8 persons)
– 50 cl cream
– 80g sugar
– 6 egg yolks
– 1 vanilla pod
– 1 blood orange
– a few tablespoons of brown sugar to caramelize
The Recipe
1. Preheat oven to 160 ° C.
2. Split the vanilla pod in half and scrape out the seeds into the cream.
3. Heat over low heat with the whole pods and let it infuse.
4. Beat the egg yolks with sugar, then pour the cream over (without pods) while continuing to mix.
5. Cut blood orange into thin slices that you will place at the bottom of each ramekin.
6. Cover with the cream and bake in the oven in a water bath (bain-marie) for 30 to 45 minutes, the cream should be firm and not liquid.
7. Remove from oven, let cool then put the cream in the fridge at least 4 hours. If you do not have much time you can add 3 gelatin sheets  at stage 3 that will set the cream faster.
8. Pour a layer of brown sugar on top and caramelize with a cooking torch.