Noël approche à grands pas, on sort les décorations, on se précipite dans les grands magasins, on cherche des recettes pour le grand jour… J'adore cette excitation, ces lumières, voir les villes se transformer, le monde fourmiller dans les rues, et même si Noël est un peu une fête commerciale, c'est surtout un moment de joie et de partage entre amis et famille, faits de bons repas et de cadeaux! Et qui dit cadeaux dit…concours! Oliviers and Co et moi-même vous faisons gagner ce sublime cadeau de fête, une huile d'olive vierge Frantoio Galantino du sud de l'Italie, éditée à seulement 3000 exemplaires, toute vêtue d'argent, et cette délicieuse sauce à l'olive et à la truffe d'été, parfait pour accompagner un bon plat de pâtes!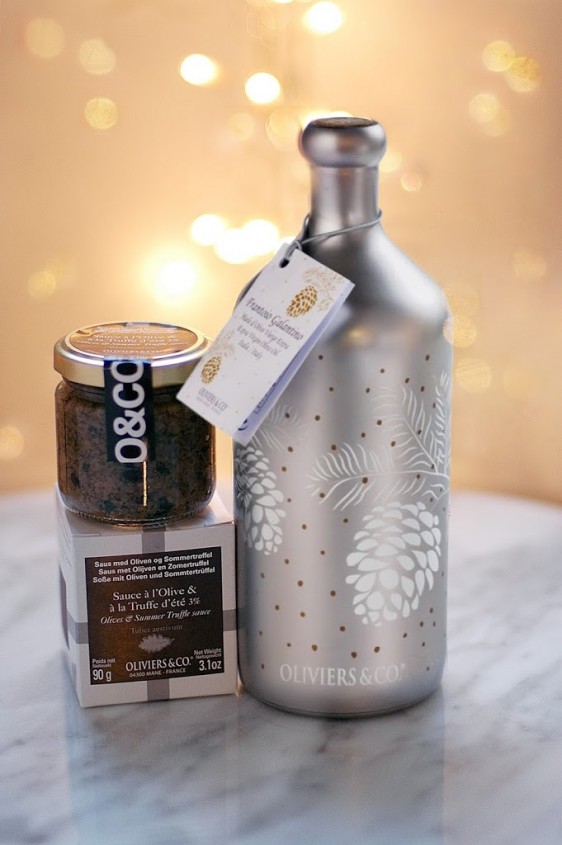 To win you have 2 choices:
FACEBOOK
3. You leave a comment on the photo on my Facebook page telling me what is your favorite Christmas meal!
INSTAGRAM
2. Repost the picture with the hashtag #ConcoursOliviersandCo by tagging @about_foood
You have until the 10th of December! The winner will be noticed on Facebook or Instagram.
the contest is for French residents only