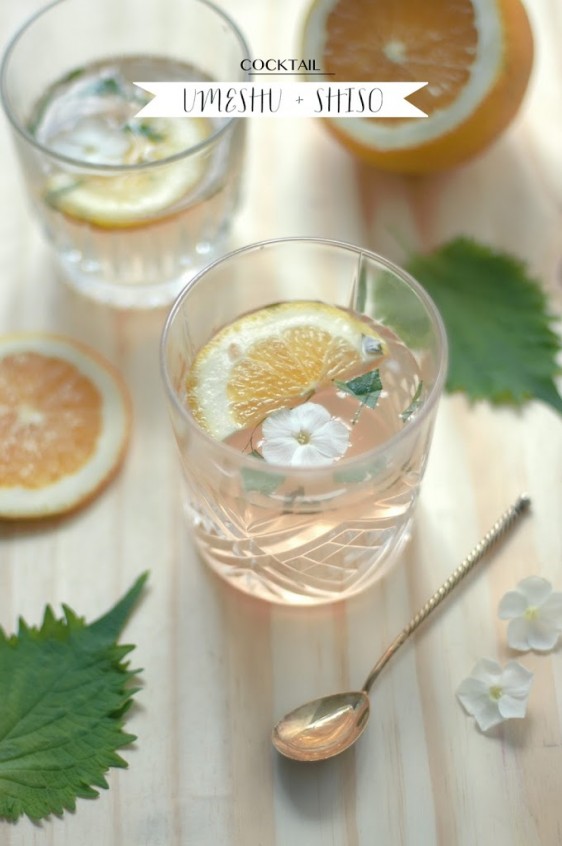 My dear friends Lionel and Paul, lovers of Japanese cuisine – and who cook divinely – made me discover this cocktail. I just changed a few things, but you can just serve a very fresh umeshu, a Japanese plum alcohol, with a bit of shiso (a Japanese herb often served with sushi, which has a very strong taste) and orange peel.
The Ingredients (for 1 drink)
– 1 shot of vodka
– 1 glass of umeshu
– 1 shiso leaf
– 1 organic orange peel or piece
– a few drops of yuzu juice (optional)
– a few drops of Angostura bitters (optional)

The Recipe
Mix it with the finely chopped shiso, orange and fresh umeshu. You can also add a few ice cubes, it tastes even better!