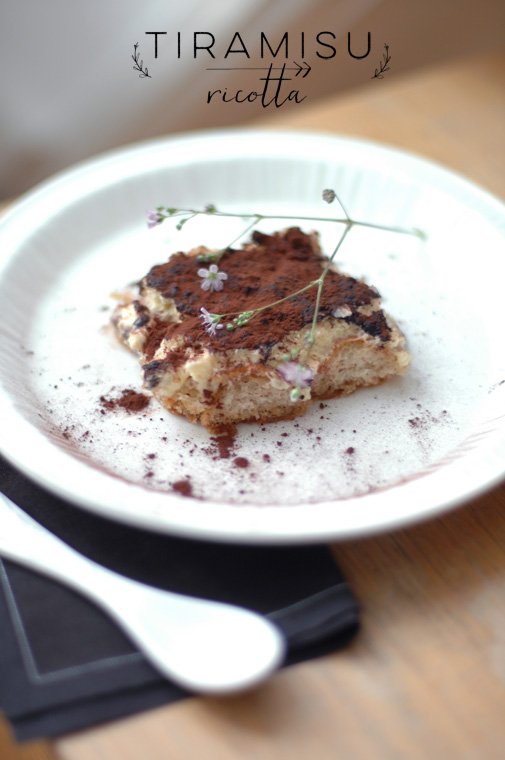 For this tiramisu, I was strongly inspired by a recipe from Edda, on her delicious French-Italian blog 

un déjeuner de soleil.

 It is really light and amazing, and always get a lot of compliments! 
Ingredients 
– 5 eggs 
– 145g sugar 
– 250g mascarpone 
– 250g ricotta 
– twenty sponge finger
– 4 cups of coffee 
– 1 teaspoon of bitter almond essence
– cocoa powder 

Recipe 
1. Break the eggs, separating the white from the yolks. Whisk the yolks with 100g sugar until foamy. Then mount the egg whites with 20g of sugar. 
2. Mix the mascarpone and ricotta then integrate with the yolks. Add the egg whites, mixing gently. 
3. Prepare the coffee, adding the remaining sugar, a little water and bitter almond. Soak the biscuits in fairly quickly. 
4. In a rectangular dish, place the cookies and cream. Let it rest in the fridge for several hours and then sprinkle with cocoa before serving. You can also create two layers of cookies and cream.