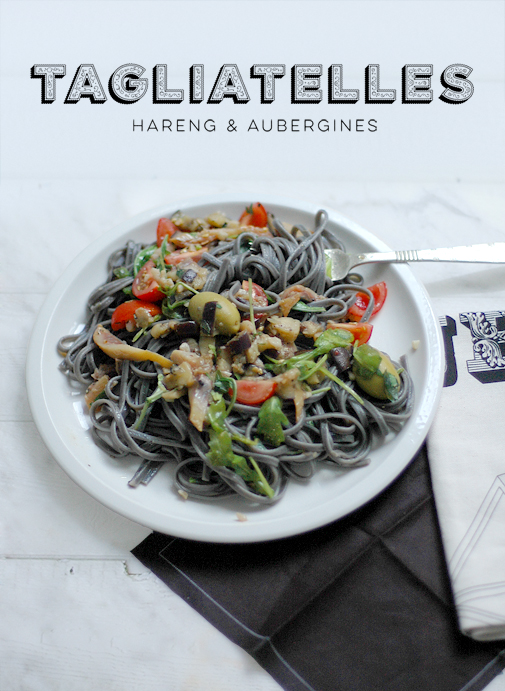 The Ingredients (for 2)
– 250g tagliatelle (the black ones made with squid ink)
– 1 or 2 pickled smoked marinated herring
– 1 eggplant
– a handful of arugula
– some cherry tomatoes
– green olives
– 1 clove of garlic
– olive oil, balsamic vinegar
The Recipe
Sauté the diced eggplant with minced clove of garlic in a pan with oil.
In a bowl, mix the cherry tomatoes, arugula, olives, herring in dice. Drizzle with olive oil and balsamic vinegar.
Cook the pasta in a large pot of salted water.
Add the eggplant into the bowl and drained pasta, and mix. Adjust seasoning if necessary.