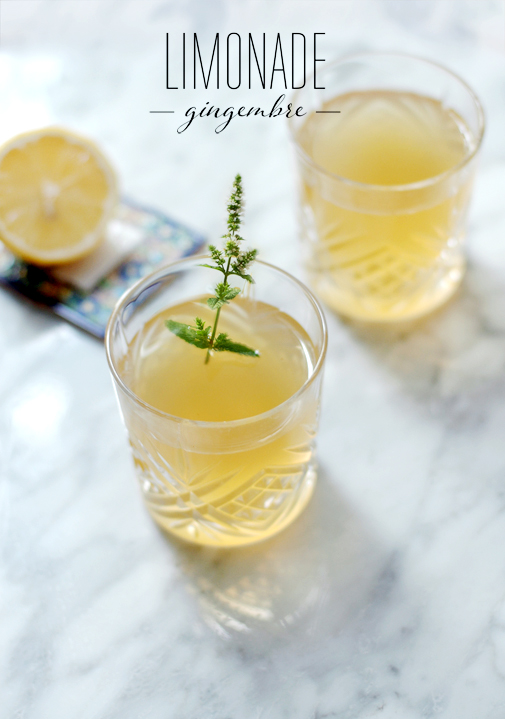 This is a perfect drink for a hot summer!
– a large piece of fresh ginger
1. Peel off the ginger and crush it in a mortar. 
2. Place the ginger, sugar, honey and lemon juice in a salad bowl or casserole. 
Pour about one liter of boiling water over and mix well. 
3. One cooled, pour the liquid into a bottle with a strainer by pressing on the ginger. 
4. Place the whole thing by adding the mint (and a lemon peel in option) in the fridge for several hours.