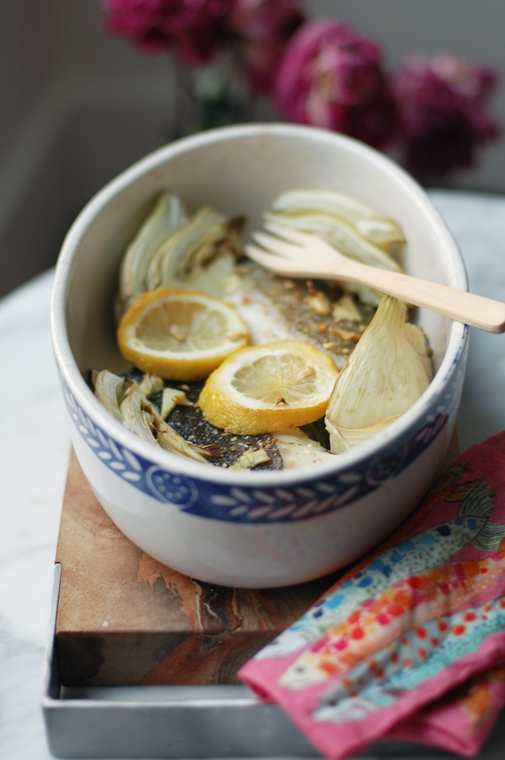 This recipe is really simple and quick! You will need:
Place the cod in a dish with the fennel cut into 4. Drizzle with olive oil, lemon juice, salt and pepper. 

Add the chopped ginger and some lemon slices. 

Bake 10 to 15 minutes 180 degrees (T7), then grill at least 5 minutes until the skin is crispy. If you prefer well cooked fennel, put in before the fish for 15 minutes.