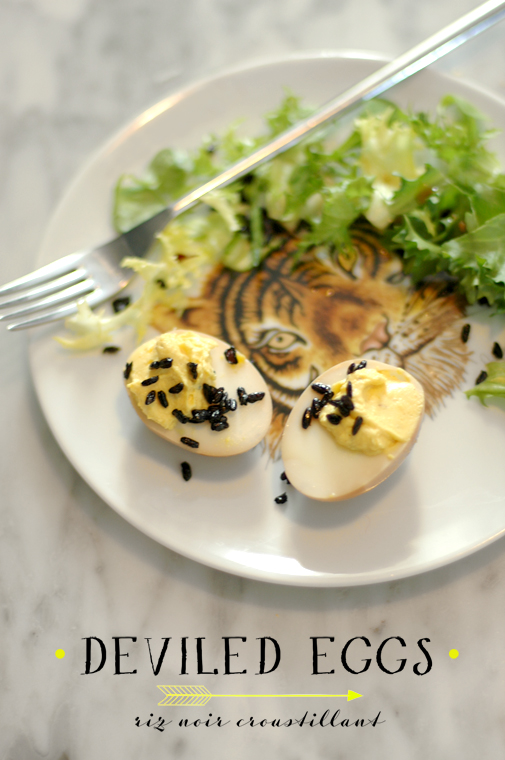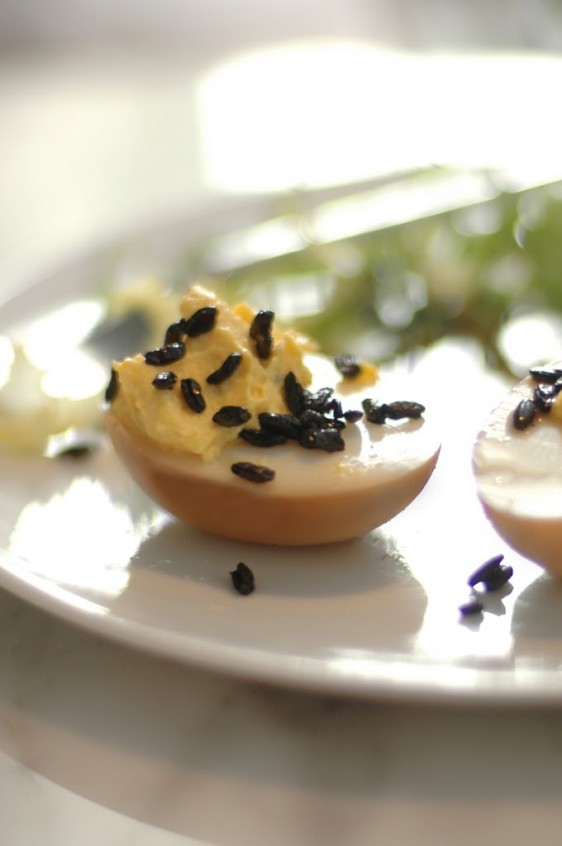 I tested this recipe at Mary Celeste and I wanted to do it again as I love it! It is a kind of deviled eggs or with Asian notes, fresh ginger and crispy black rice (not yet mastered !), marinated in soy sauce (in Japanese they're called "shoyu tamago"). They can be more or less dark cooked differently. Unfortunately, it's not the season of watercress with which the eggs are usually served…
Ingredients (for 6 people)
– 1 piece of fresh ginger
– 1 tbsp mustard 1 tsp wasabi
– a few leaves of watercress
– some Sichuan peppercorns
Cook the eggs 10 minutes in water .

Mix the soy sauce, water, rice vinegar and pepper. Simmer, dip in the eggs, turn them around. Then let them marinate for a few hours in the fridge.

Prepare your black rice (usually it cooks for 45 minutes). Let it dry on a plate several hours, then fry it with oil.

Cut the eggs in half, take the yolks out. In a bowl, mix them with mustard, soy sauce, sesame oil  (you can adapt the recipe according to your desires, I even added a little lemongrass ).

Arrange watercress, the egg whites in which you place the mixture, grate fresh ginger on top and sprinkle the crispy black rice.