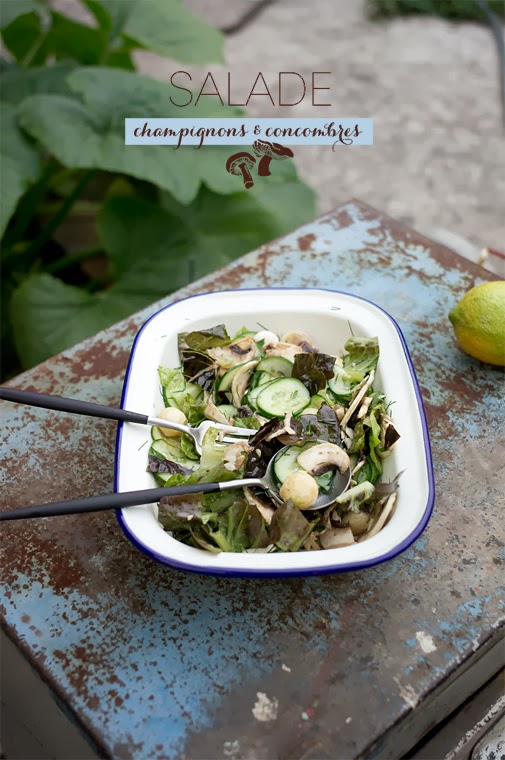 Meanwhile preparing my (long) post on Australia, here's a fresh salad that I concocted there, with local macadamia nuts! 
The Ingredients 
– a dozen white mushrooms 
Crush the garlic, place in a bowl with lemon juice and a drizzle of olive oil. 

Slice the mushrooms thinly, make them marinate in the sauce. 

Add the chopped dill, cucumber cut into strips with the salad. 

Add the coarsely chopped or whole nuts ; salt and pepper.