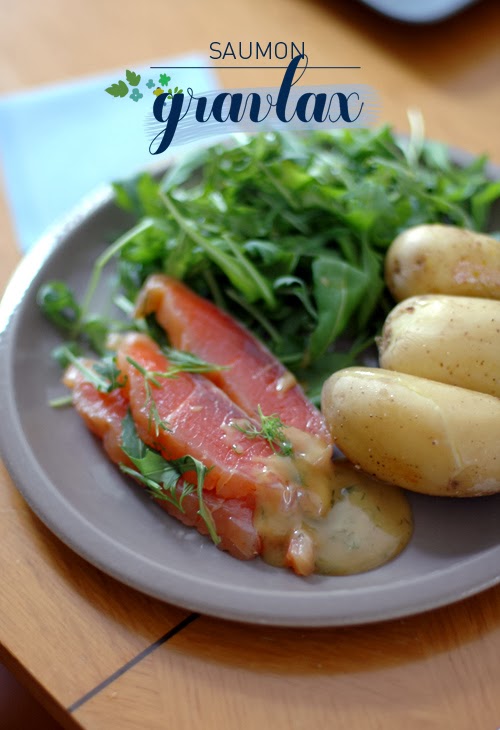 I love scandinavian gravlax salmon… I prepared one for Christmas, with its sweet sauce, is was delicious and rather simple to make !
Ingredients (for 8 /10 people)
– 1kg of fresh salmon fillet
– 5 tablespoons brown sugar
– 2 tablespoons of black pepper (I also added Szechuan pepper )
– 2 tablespoons pink peppercorns
– 2 tablespoons of mustard
– 2 tablespoons balsamic vinegar
Spread the salmon under cold water and dry. Remove fishbones if any.

Mix salt, sugar, pepper, berries, and dill. Cover the salmon with this mixture, then wrap it tightly in plastic wrap.

Place the salmon 3 to 6 days in the refrigerator. Take it out, rinse and dry well.

Cut into slices and serve with fresh dill, and potatoes.

For gravlax sauce, mix the honey, mustard and vinegar. Whisk it, then add slowly the olive oil until the sauce thickens. Add the chopped dill, salt and pepper.