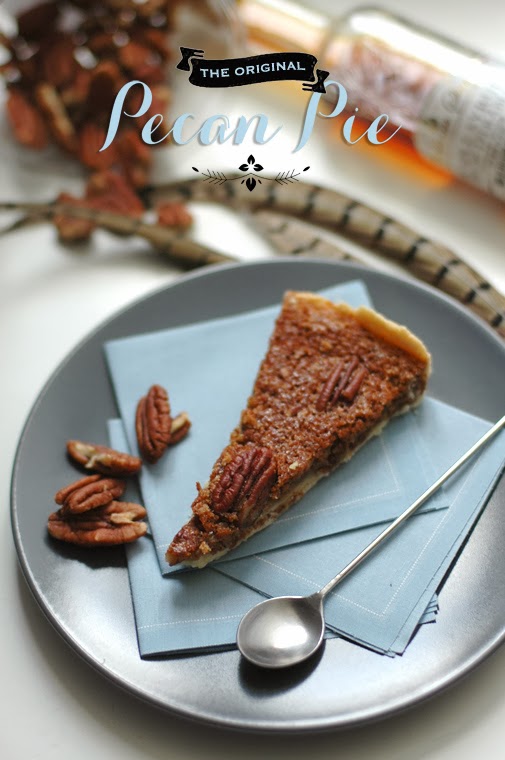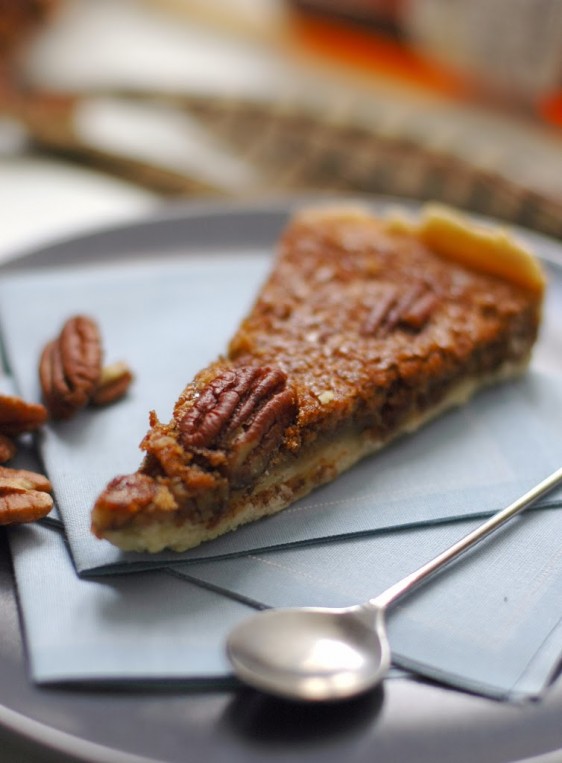 I celebrated Thanksgiving for the first time last week and for the occasion I prepared a pecan pie, made mostly with corn syrup and pecans. Variations can include sugar syrup , molasses or maple syrup , and it is usually served with whipped cream.
The Ingredients
– 250g flour
– 100g butter
– 1 egg
– 100g sugar
– 1 pinch of salt (if your butter is not salted )
– 1 organic lemon
– 200g pecan (unsalted)
– 150g of maple syrup
– 60g brown sugar
– 4 eggs
– 50g butter
– 1 tsp vanilla extract
The Recipe
Place the flour in a large bowl and make a well in the middle. In another bowl , mix the sugar, egg and salt.
Pour this mixture into the flour with the lemon zest and mix.
Add the softened butter into small pieces and knead by hand.
Form a ball , then spread with the roller. Put it into a pie pan.
Keep some pecans aside for decoration , and chop the rest .
Mix maple syrup with the sugar and eggs, and vanilla extract .
Add the melted butter and put everything into the mold. Add pecans on top.
Bake 40 minutes at 190 ° C.