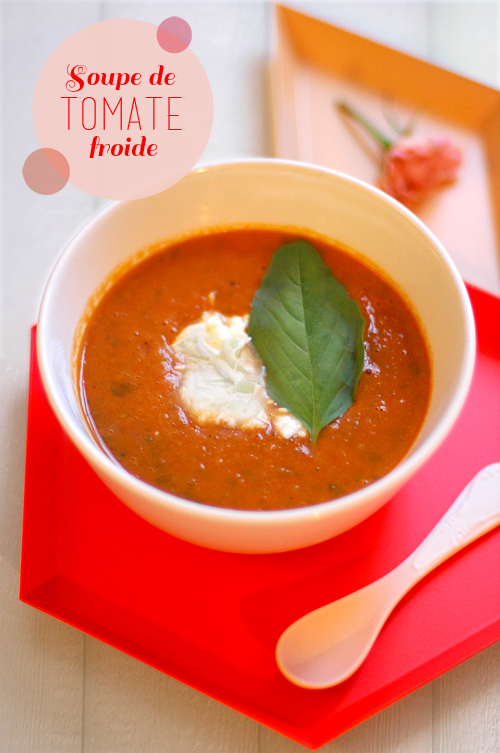 Here's a nice little refreshing starter, perfect for summer! I used some stracciatella di bufala to put on top (not the chocolate ice cream, a form of mozzarella) or burrata with fresh basil. Yum.
The Ingredients (for 2)
– 6 large tomatoes
– a handful of fresh basil
– 1 clove of garlic
– 1 small onion
– 1 stalk celery
– 1 cube stock
The Recipe
Sauté the onion and garlic in a pan with some oil. Add the blanched or peeled tomatoes.
Cover with water and add the stock cube. Add the diced celery.
Let simmer, then let it cool. Mix with fresh basil and serve with mozzarella and olive oil. Adjust seasoning with salt and pepper.