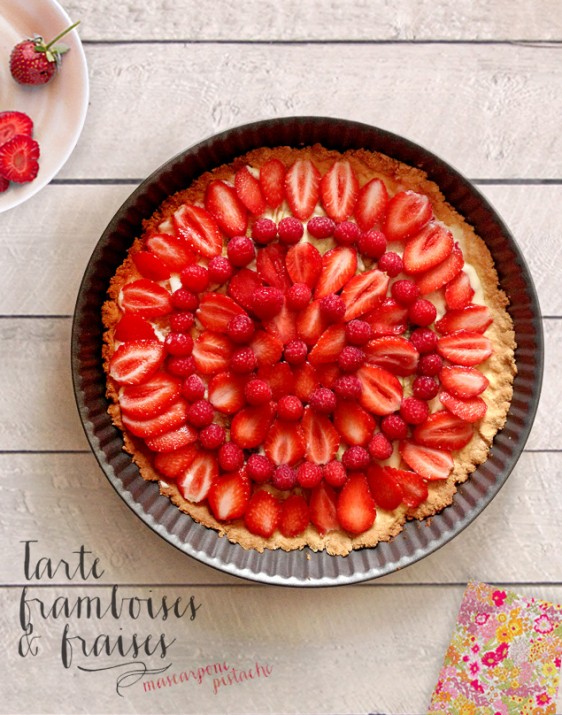 Ah strawberries! If the sun and temperature are conspicuously absent this "summer", we can still take comfort with good gariguettes and ciflorettes strawberries. Nothing fresher than this pretty pie to finish a generous dinner!
The Ingredients
– 100g ricotta
– 100g mascarpone
– 1 tablespoon pistachio paste
– 250g strawberries
– 1 basket of raspberries (about 125g)
– 1 tablespoon sugar
– 250g flour
– 100g butter
– 1 egg
– 100g sugar
– 1 pinch of salt (if your butter is not salted)
– 1 organic lemon
The Recipe
Place the flour in a large bowl and make a well in the middle. In another bowl, mix the sugar, egg and salt.
Pour this mixture into the flour with the lemon zest and mix.
Add the softened butter into small pieces and knead by hand.
Form a ball, then spread it with a roller. Place it in a buttered pie pan.
Bake 15 to 20 min at 190 ° C, until the pastry is golden.
Mix the ricotta, mascarpone, pistachio paste, sugar, and lay on the cooled pie.
Arrange with the strawberries and raspberries on top.