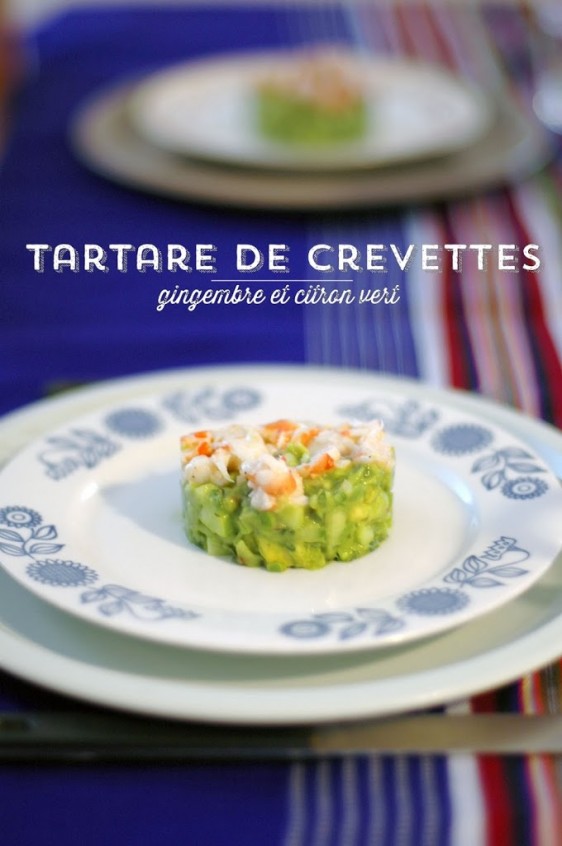 The Ingredients (for 4/5 servings)
– half of a cucumber
– 2 avocados
– 1 lime
– 1 piece of fresh ginger
– fresh mint (or coriander if you prefer)
– 1 tsp sesame oil
– 1 tbsp olive oil
– a dozen raw shrimp
The Recipe
Slice the cucumber into small dice. Cut avocados in cubes.
Mix with half of the lime juice, sesame oil and olive oil. Add salt and pepper. Add the chopped mint.
If you use raw shrimps, make the marinade a few hours before serving, with the rest of the lime juice and chopped ginger. If using cooked shrimp, you can mix everything and then serve.
Mount the avocados into metallic circles, and then the shrimps.