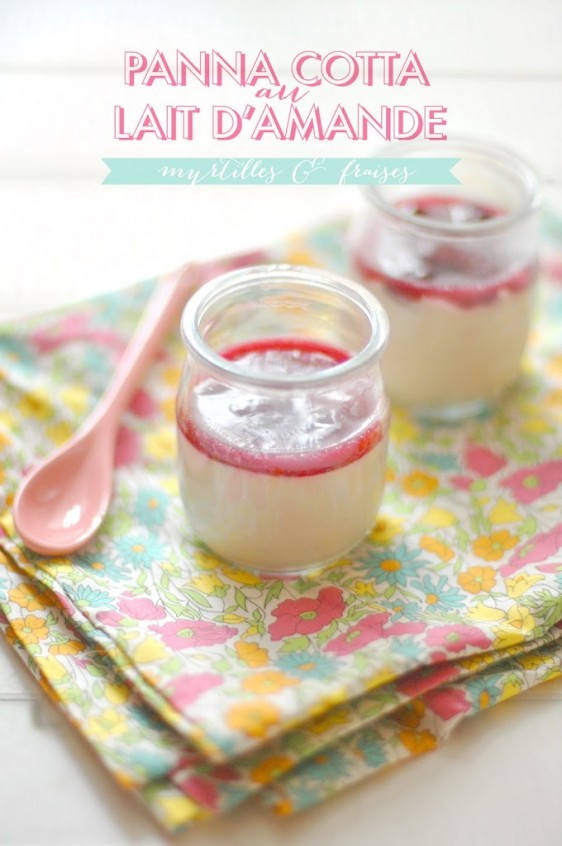 I was invited some time ago by Bjorg for a culinary workshop, and to test their new products. I made this panna cotta with their praline drink. During the workshop we also made ​​a panna cotta (gingerbread) but with agar agar, personally I prefer the gelatin because it brings more smoothness.
Ingredients (for 4/6 persons)
– 20 cl praline drink from Bjorg, or almond milk
– 30 cl of milk or soy milk
– 50 g of sugar
– 3 sheets of gelatin
– A dozen strawberries and blueberries
– 1 lemon
– 20 g of sugar
– 1 tbsp cornstarch
The Recipe
Boil the soy milk and almond milk, add sugar.
Dissolve gelatin and add it to the milk, stir and set aside.
Place in glass jars and chill for several hours.
Cook the fruits in a pan with sugar and lemon juice over medium heat.
Once cooked, add the cornstarch diluted in cold water.
Serve the panna cotta with the coulis on it.