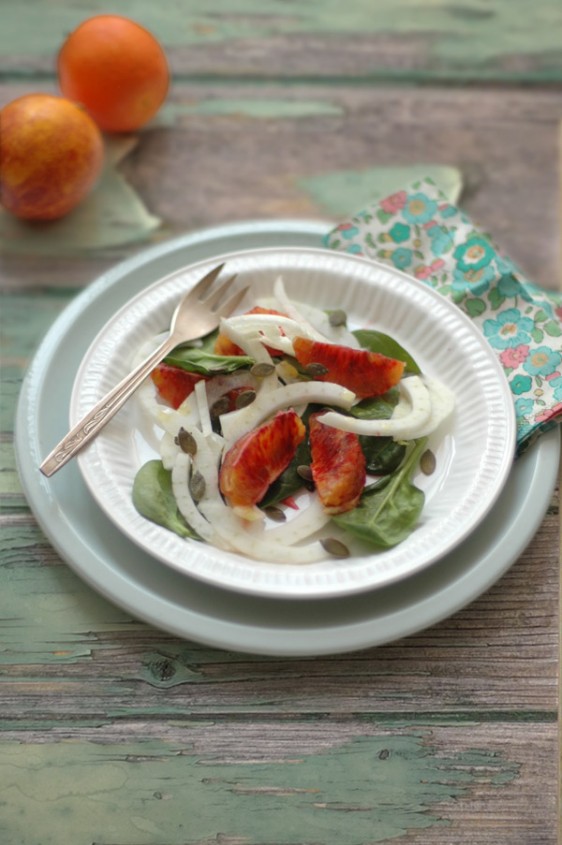 I'm a big fan of fennel, and finely chopped, it loses its strong aniseed taste which may displease some people.
The Ingredients (for 4 people)
– 1 large fennel
– 3 blood oranges
– sunflower seeds
– a handful of spinach leaves
– 4 tbs olive oil
– half a lemon
– 2 tbs yuzu juice
The Recipe
Toast the seeds in a pan a few minutes.
Cut the fennel in half and then in the width direction as thin as possible.
Cut the oranges into supremes, and put everything in a large bowl with the spinach.
Season with a vinaigrette of olive oil, lemon and yuzu juice.