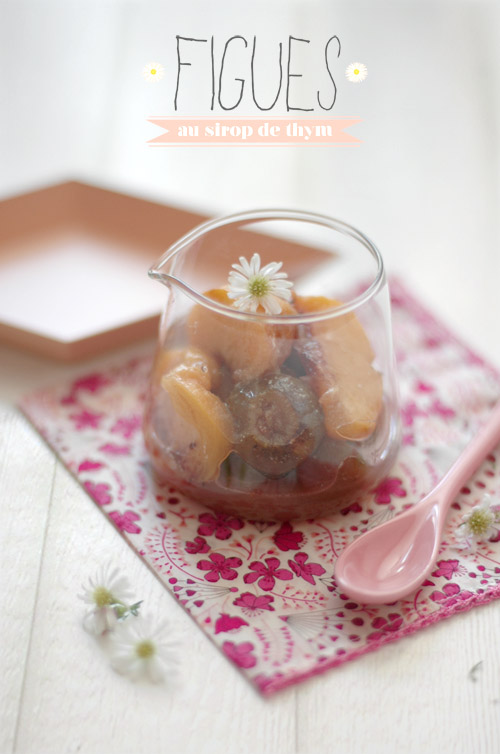 Here is a delicious and yet super simple – as always – recipe. I made it with some garden figs my friend gave me, and a peach. I am (finally) going on holidays, so stay tuned on
Instagram
or
Facebook
, and see you soon on the blog!
The Ingredients (for 1 serving)
– 1 peach
– a few fresh figs
– 1 tbsp thyme sirup*
– 1 ts cinammon
The Recipe
Peel the peach and cut it into quarters.
I didn't peel the figs because they were small and fresh from the garden. I just cut the sides.
Place everything into a pan, and let it boil with some water, cover it.
Bake for about 30 minutes while pouring water often, whenever the sirup evaporates.
You can serve it with yogurt or a sour cream.
*I bought mine but you can easily make some : pour 1/2 cup of sugar with some water into a pan, let it boil, and then reduce the heat. Wait until the sirup has reduced and add 3 branches of fresh thyme, and the juice of half a lemon.