I just came back from Scandinavia, and while you wait for my new City Guide category, here is an amazing restaurant I discovered in Firenze this summer. Their specialty : fresh fish and shells, and the homemade pasta! A pure delight. I hope it will give you ideas. I want to make these at home!
Aroma
Via Ghibellina 67R
50122 Firenze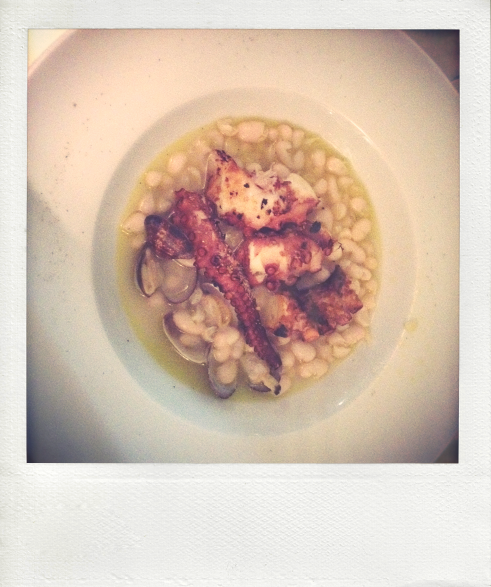 White beans soup, grilled octopus, shells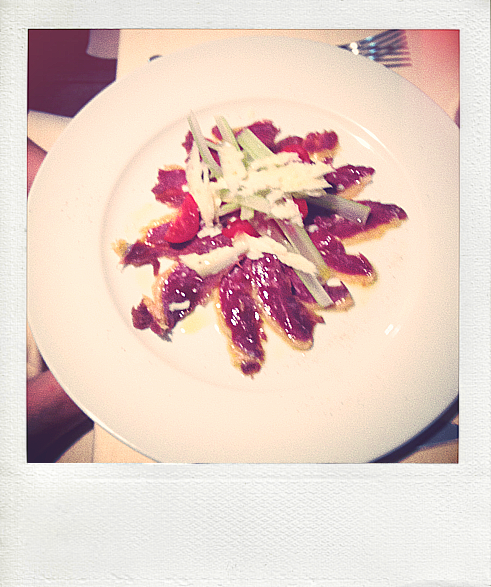 Duck carpaccio, celery, parmesan – need to try it at home!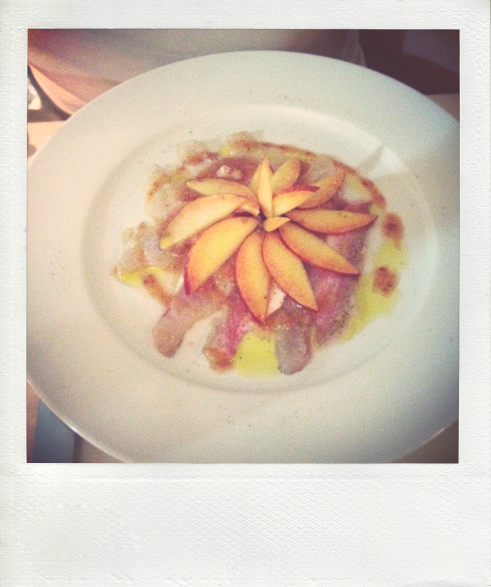 Sea bream carpaccio and nectarines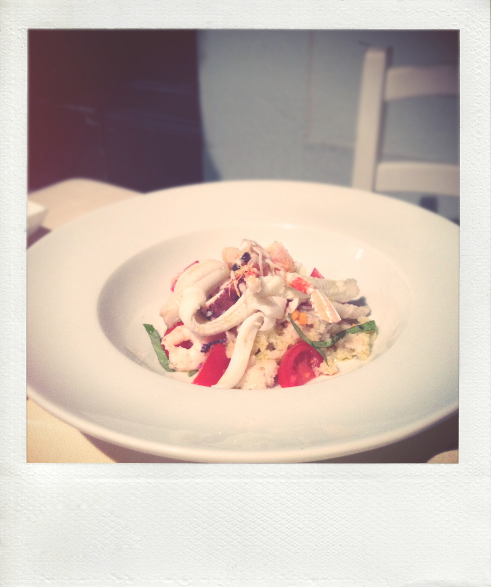 Seafood salad and breadcrumbs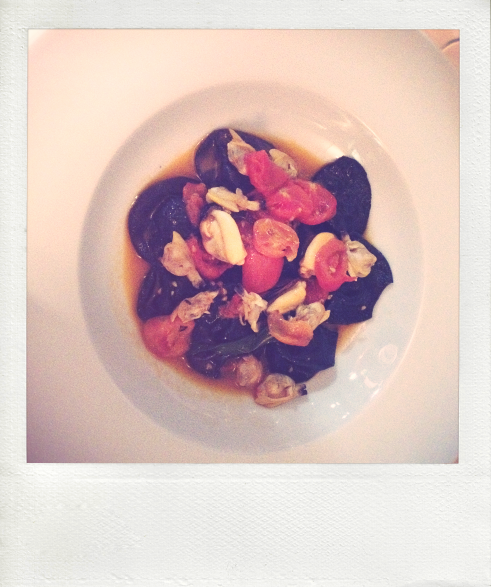 Red mullet and cuttle fish ink raviolis, tomatoes and shells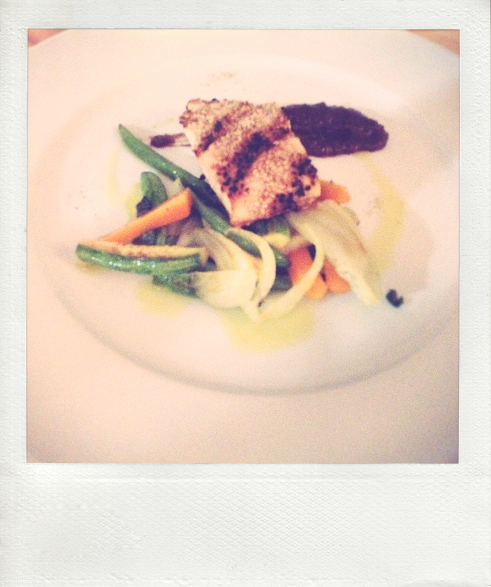 Sesame sea bream and vegetables, balsamic oignon purée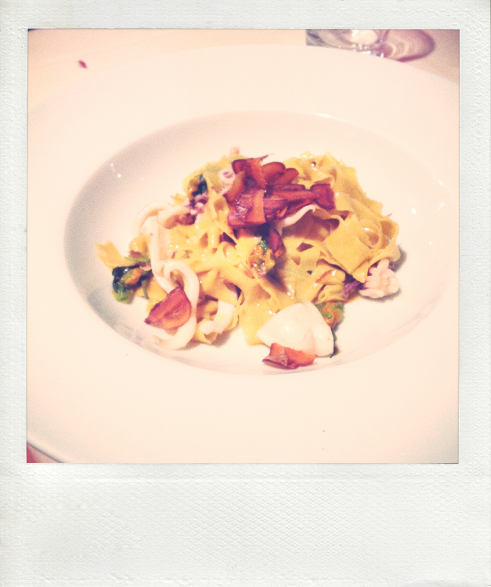 Linguine, poutargue, calamars and zucchinis flower blossoms