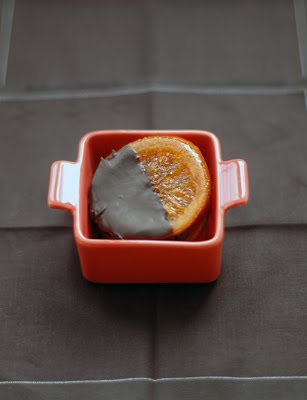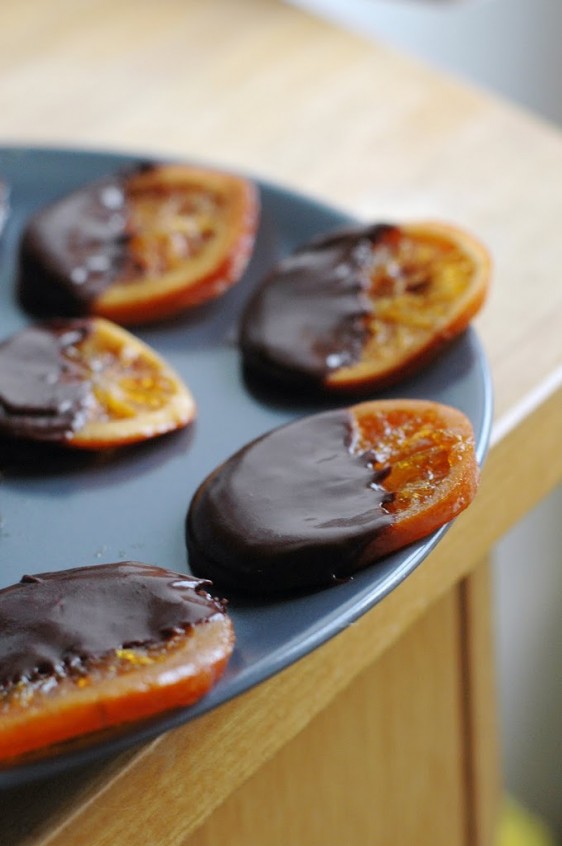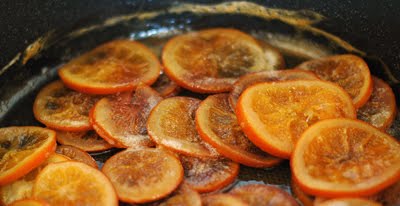 The Ingredients
– 4 organic oranges
– 300 g of sugar (1 and 1/2 cup)
– 300 ml of water
– 100 g of dark chocolate
– 20 g of butter (2 tbsp)
The Recipe
Put the oranges into a big bowl with water, for about an hour.
Cut the oranges into 3 or 4mm slices.
Bring to boil the water with sugar, in a large pan or casserole.
When the sugar has melted, dip the oranges into the sirup.
Simmer for about 15 minutes.
Stop the heat and wait the sirup to cool off. Then repeat steps 5 and 6 several times until the oranges have become translucid and crystallized.
Strain them on absorbent paper to take the maximum of sirup out.
Place them on greaseproof paper and bake them at 100°C (T. 3/4) until they are dried.
Melt your chocolate with butter in a bain-marie, and dip the oranges half way. Let them cool off in the fridge (on greaseproof paper) for a few hours before eating them. Enjoy!