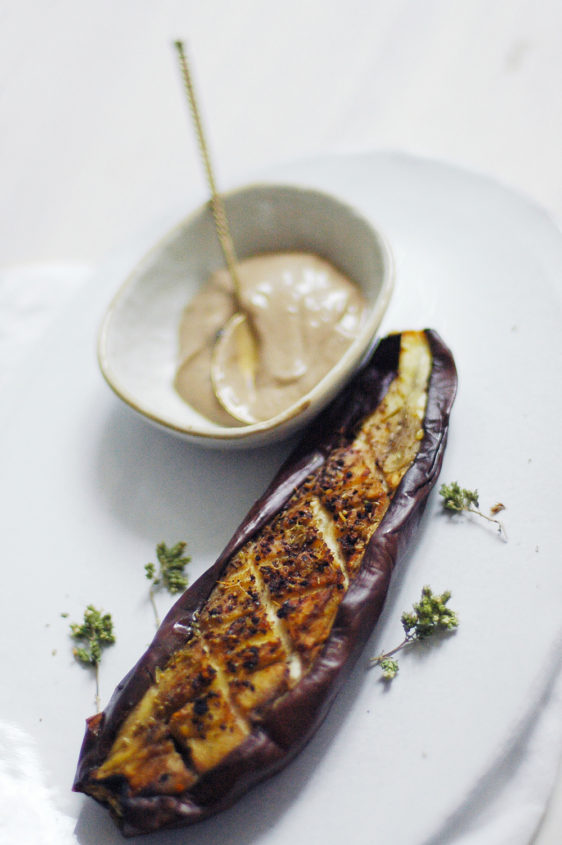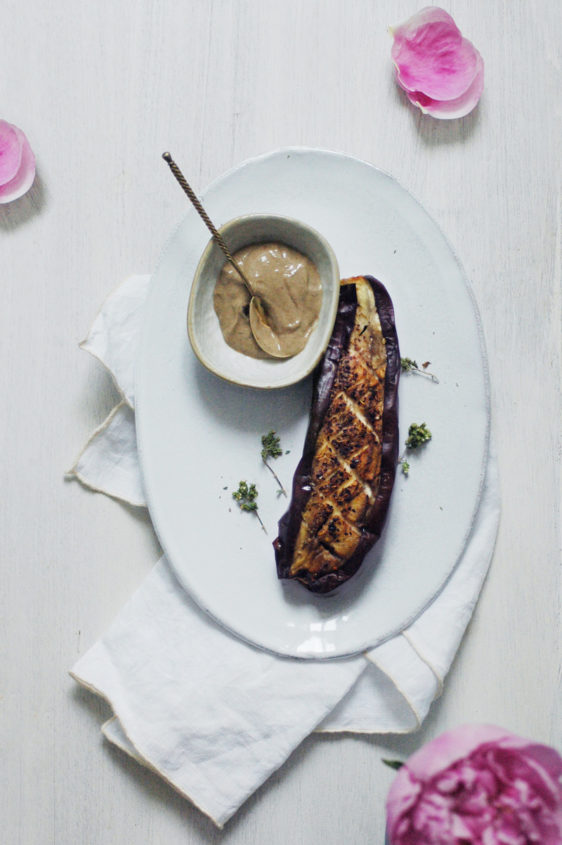 The Ingredients
– 2 cloves black garlic
– 3 tablespoons yoghurt
– olive oil
– 1/2 yellow lemon
– 1 cc black paste sesame
– 1 large eggplant
The Recipe
Cook the aubergine wrapped in foil, in your oven at 210 ° for about 30 minutes.
Take it out of the oven, remove the aluminum paper and cut it in half lengthwise, and incise in diagonals.
Add salt, pepper, sprinkle with olive oil and spices (sumac, pepper, oregano,…).
Bake again for about 15 minutes until it is soft and golden.
For the sauce, mix the black garlic without the skin with the yoghurt, the lemon juice, a drizzle of olive oil, and the black sesame.