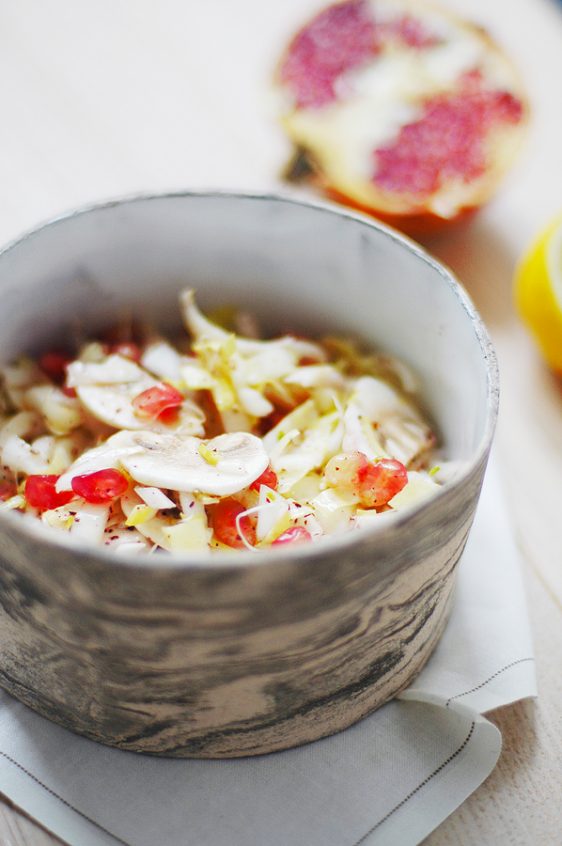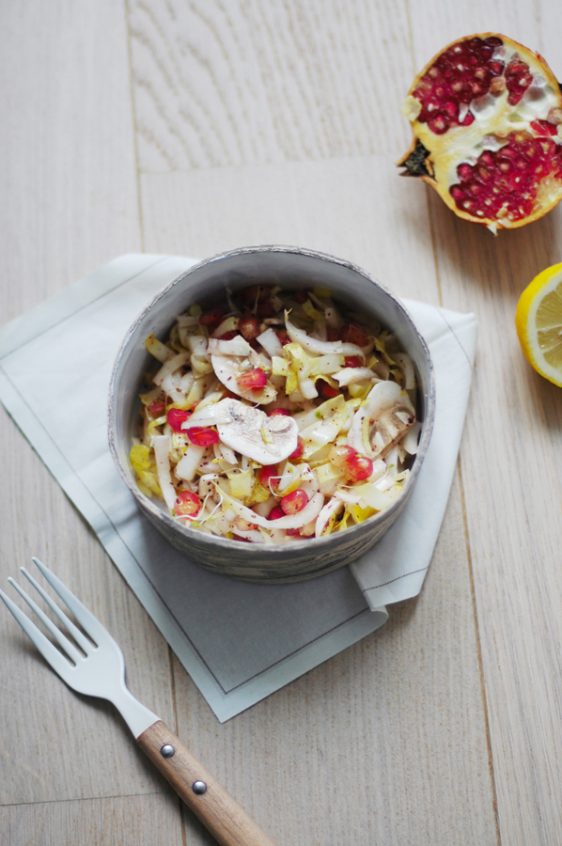 The Ingredients (for 2)
– 2 endives
– 1 pomegranate
– a bunch of alfalfa
– a few mushrooms
– a pinch of sumac
– 1 lemon
– olive oil
The Recipe
1. Peel and cut the mushrooms with a mandolin. Remove the heart of the endives and cut them finely.
2. In a bowl, combine the mushrooms, endives, lemon juice. Sprinkle with olive oil, salt, pepper and let it marinate.
3. Before serving, add the alfalfa shoots, pomegranate seeds, mix well. You can also add some cheese like feta!